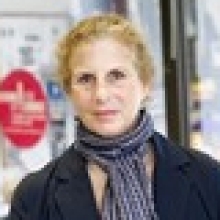 Emily Ruben is a judge on the New York City Family Court. Previously, she served The Legal Aid Society, Civil Division, for over 18 years as Attorney-in-Charge of the Brooklyn Neighborhood Office, Co-Supervisor of the Domestic Violence Project, and Supervising Attorney of the Citywide Family Law Unit.
She was a member of the Lawyers Committee Against Domestic Violence, which she co-chaired from 2009 through 2012. Ruben is also a member of the New York State Unified Court System's Matrimonial Practice Advisory Committee, the New York State Judicial Committee on Women in the Courts, and co-chaired the Custody, Visitation, Order of Protection subcommittee of the New York City Family Court Advisory Committee.
Judge Ruben received her law degree from New York University School of Law.
Judge Ruben is a former member of IAALS' Family Justice Advisory Committee.