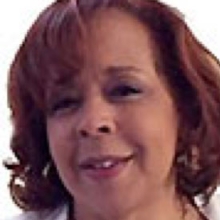 Judge Fisher is the Special Assistant for Social Justice Initiatives to the Dean of the Maurice A. Deane School of Law. Until July of 2017, she was Deputy Chief Administrative Judge for New York City Courts and also served as the Director of the New York State Courts Access to Justice Program.
Judge Fisher's career started in the Civil Court as a Legal Services attorney practicing in Manhattan Housing Court. She served as Deputy Director of Harlem Legal Services, Inc., and as an Assistant Attorney General of the New York State Department of Law. For four years, she provided pro bono legal services to Harlem-based community organizations as a project director of the National Conference of Black Lawyers. In 1989, she was appointed Judge of the Housing Part of the Civil Court, and later, in 1990, was elected to the Civil Court where she served as Deputy Supervising Judge. Judge Fisher was elected in 1993 to the Supreme Court of the State of New York. After serving in both the City and the Matrimonial Parts of Supreme Court, in December 1996 she was appointed Administrative Judge of the Civil Court where she served until March 2009 when she was appointed to her current position.
Judge Fisher contributed the "Views from the Bench" in the Thomson-West practice guide, Residential Landlord-Tenant Law in New York, for twenty-one years. She served as the host of a series of television shows on housing issues for Crosswalk's, a public service cable show. She is a frequent lecturer at the New York State Judicial Institute and has taught at CUNY Law School. Judge Fisher is a founding member of the Metropolitan Black Bar Association, a member and past Board member of the Association of the Bar of the City of New York, and the New York County Lawyers Association. Judge Fisher also served as the Chair of the Housing Court (Judges) Disciplinary Committee and Chair of the Anti-Bias Committee of the New York County Supreme Court. Judge Fisher served as an expert on courts of lower jurisdiction for the Yale Law School China Law Center during two workshops in China devoted to exploring improvements to the Chinese judicial system. In 2006, Harvard Law School awarded her the Gary Bellow Public Service Award. In 2008, she was appointed to the American Bar Association Standing Committee on the Delivery of Legal Services. She is the recipient of many other awards too numerous to list here.
Judge Fisher received her BA summa cum laude, Phi Beta Kappa, in 1975 from Howard University and received her JD in 1978 from Harvard Law School.