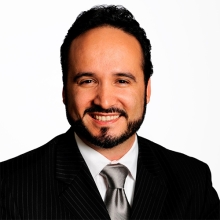 President & CEO, Public Advocates
Guillermo Mayer became President & CEO of Public Advocates Inc. in November 2013 after serving for more than 9 years on the organization's legal team. There, he specialized in litigation and advocacy to improve public transportation services in low-income communities and communities of color. An expert in transportation equity matters, Guillermo played leading roles in state and national policy campaigns to enforce civil rights in transportation decision-making, improve equitable outcomes in regional transportation planning, and secure greater funding for local bus service for transit dependent populations. In 2009, he co-led a groundbreaking civil rights administrative challenge against the Bay Area Rapid Transit District (BART) for its failure to evaluate the impact of the Oakland Airport Connector on low-income and minority communities in East Oakland. The victory resulted in $70 million for transit service throughout the Bay Area and catalyzed national Title VI reform in the public transportation industry.
Before joining Public Advocates, Guillermo worked in the California Senate as legislative director for former State Senator Tom Hayden and as a legislative aide for former State Senator Hilda Solis. There, he worked on an array of legislative matters, including higher education, immigrant rights, health care, and gang violence prevention.