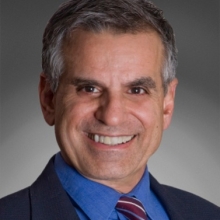 Co-Director, Center for Marital and Family Studies, University of Denver
Howard J. Markman, Ph.D. is a John Evans Distinguished Professor of Psychology of the University of Denver and the Co-Director of the Center for Marital and Family Studies, one of the leading couples research center in the country. He is one of the most respected couples researchers and couples therapists in the country. Dr. Markman is internationally known for his cutting edge work on the prediction and prevention of marital distress and divorce and on research based relationship and marriage education and therapy programs. He is the founder of PREP (Prevention and Relationship Education Program, PREPinc.com) the most widely used, scientifically validated couples relationship education program. PREP is listed in the U. S. Government's SAMHSA National Registry of Evidence-Based Programs and Practices (NREPP). Programs have to meet rigorous standards of evidence to be listed by NREPP, and PREP is the only relationship education program listed there.
He has authored or co-authored over 125 articles and 10 books, including: the best-selling book on relationship enhancement and education, Fighting For Your Marriage (Jossey-Bass, 2010); We Can Work It Out; Why do Fools Fall in Love; and 12 Hours to a Great Marriage. Dr. Markman also has a clinical practice working with couples, offers weekend couples retreats and workshops based on PREP and Fighting For Your Marriage (see loveyourrelationship.com) and speaks to groups around the world.His programs are used around the world (e.g., Norway, Germany, Israel, Estonia, Sweden) including in the U.S. Military, supporting the men and woman fighting for our country and their families. He also has research grants from the National Institutes of Health and the Administration of Children and Families. He has received many awards and honors including the 2008 Distinguished Contributions to Family Therapy Research Award (from AFTA) and the 2007 University of Denver Distinguished Scholar Award. He is often featured as an expert on love, relationships, marriage and divorce in the media, including Oprah, The Today Show, 20/20, CBS Morning News, NPR, CNN, NY Times, Wall Street Journal, Time Magazine, Washington Post, USA Today, and recently asked to blog on relationships and divorce on Huffington Post.