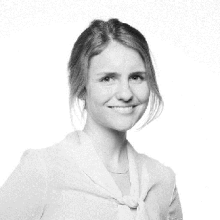 Justice Sector Advisor, HiiL
Isabella Banks is a Justice Sector Advisor at The Hague Institute for Innovation of Law (HiiL).
After graduating from Wesleyan University in 2015, she spent a year independently researching restorative justice practices outside of the U.S. as part of the Thomas J. Watson Fellowship. She later worked at the Center for Court Innovation in New York, where she helped coordinate national and international criminal justice reform projects.
In 2018, she moved to the Netherlands with the help of a Fulbright scholarship to complete a master's in International Crimes, Conflict, and Criminology at Vrije Universiteit (VU) Amsterdam. Her research at HiiL focuses on evidence-based practices in dispute resolution, criminal justice, and outcome monitoring.