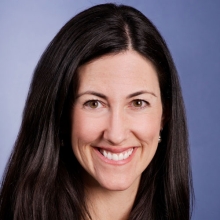 Jessica Brown is a partner in the Denver office of Gibson Dunn and a member of the firm's Labor and Employment, White Collar Defense and Investigations, and Class Action Practice Groups. She has been ranked by Chambers USA for sixteen consecutive years as one of "America's Leading Lawyers for Labor and Employment." She also has been listed consistently in The Best Lawyers in America® in the practice areas of Employment Law – Management and Litigation – Labor & Employment and was named a 2021 Lawyer of the Year in Employment Law – Management, Denver.
In addition, Benchmark Litigation US 2021 named Jessica a Labor & Employment Star – West. The Denver Business Journal named Ms. Brown one of Denver's "Forty Under 40." Subsequently it awarded her the 2015 "Outstanding Women in Business Award" for the Law category. In 2017, the Ms. JD organization honored her in Chicago with its national "Sharing Her Passion" award for her work in relation to workplace investigations, gender equity, and mentoring.
Ms. Brown advises corporate clients regarding COVID-19 liability risks, workplace vaccination policies, return-to-work protocols, Colorado Equal Pay for Equal Work Act Transparency Rules, anti-harassment, whistleblower complaints, reductions in force, mandatory arbitration programs, and matters that intersect with intellectual property law, such as noncompete agreements and trade secrecy programs. She has assisted clients to conduct audits of their pay practices for purposes of compliance with state and federal equal pay and wage and hour laws. She also has successfully represented clients in connection with claims for misappropriation of trade secrets, trademark and trade dress infringement, breach of restrictive covenants, and unfair competition.
Ms. Brown has conducted workplace investigations throughout her career as well, including a number more recently resulting from the #MeToo movement. She also has defended nationwide and state-wide class and collective action lawsuits, alleging gender discrimination under Title VII, failure to permit facility access under the Americans with Disabilities Act, and violations of the Fair Labor Standards Act ("FLSA"). She participated as a member of the trial team in Dukes v. Wal-Mart Stores, Inc., which redefined the legal standard for class certification as a result of the U.S. Supreme Court's watershed decision.
In connection with Dukes, as well as three large global, white collar government investigations for two different Swiss entities, Ms. Brown has managed complex and cross-border document collection, review, and production issues, overseeing large teams of lawyers to comply with civil requests, foreign data privacy laws and blocking statutes, and regulator demands, frequently on an expedited basis.
Before joining Gibson Dunn in January 1995, Ms. Brown clerked for the Honorable Jim R. Carrigan, United States District Court for the District of Colorado. Since joining the firm, Ms. Brown has been a frequent author and lecturer on employment, investigation, privacy, gender, diversity, and leadership issues. Ms. Brown is one of the managing editors and contributing authors for The Practitioner's Guide to Colorado Employment Law and contributing authors to the Media Libel Resource Centers 50-State Survey on employment privacy law. She is also a member of the firm's Diversity Committee, and she served on the firmwide Professional Development Committee for 13 years. She was the Denver Office Hiring Partner for seven years, and prior to that she was co-chair of the firm-wide Associates Committee.
In addition, Ms. Brown is President of the Colorado Bar Association until July 1, 2021. She has served as a Board member at Stanley British Primary School and Chair of the Joint Management Committee of the Colorado and Denver Bar Associations. She also chaired the Board of the Legal Aid Foundation from 2013-2015, was co-chair of the Denver Law Firm Campaign for Legal Aid in 2013, and served on the LAF Board for 11 years. Access to justice has been a consistent focus for her: She also co-chaired the Barristers Benefit Ball twice previously, helping to raise funds for Metro Volunteer Lawyers. In addition, Ms. Brown has been very active with the Mile High United Way, as a member of the Tocqueville Society and a founding member of the Pinstripe PJ Club, helping to raise money for then-Mayor Hickenlooper's homelessness initiative, Denver's Road Home.
Ms. Brown also has been very focused on issues relating to diversity and gender equity: She is a past President of the Colorado Women's Bar Association. She also served on the Board of the National Conference of Women's Bar Associations for two years, from 2016-2018. She was a member of the Colorado Bar Association's Committee for Balanced Legal Careers and has worked closely with the Center for Legal Inclusiveness on various initiatives, including serving as moderator and panelist for several CLI Summit programs. Ms. Brown also served as Co-Chair of the Programs Subcommittee of the Planning Committee of the National Association of Women's Lawyers for its 2019 spring conference in Denver.
Finally, Ms. Brown is actively involved in pro bono work in the local community and nationally, and has given time to organizations including Know Your IX, the National Association of Counsel for Children, the National Women's Law Center, the Cornell Law School Global Gender Justice Clinic, Ten Thousand Villages, the Rocky Mountain Immigrant Advocacy Network, and Denver's Open Door Youth Gang Alternatives Program. And she helped establish a long-term relationship between Gibson Dunn and the Rocky Mountain Children's Law Center.
Ms. Brown received her law degree in 1993 from the University of Texas School of Law, where she served as Executive Editor for the Texas Law Review, was Clerk of the Chancellors, a member of the Order of the Coif, and graduated with High Honors (top 2%). Ms. Brown received a Bachelor of Arts degree in American Studies from the University of Colorado at Boulder, where she graduated with honors as a member of Phi Beta Kappa.