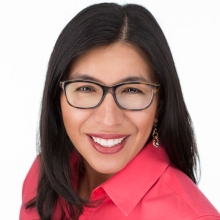 Karen is the Director of Legal Talent for the Colorado Attorney General's Office. She has 15 years of experience as a talent expert and is adept at strategic hiring and recruiting; coaching and teaching professional development and skills topics for attorneys and law students; and pushing forward innovative ideas related to diversity, inclusion, and retention in the legal profession.
Before joining the Attorney General's Office, Karen was the Director of Talent Analytics & Coaching for Diversity Lab's OnRamp Fellowship, where she used data analytics and behavioral interviews to assess candidates for a re-entry platform that matches experienced lawyers returning to the workforce after a career hiatus with large law firms and legal departments.
She also has a decade of experience counseling legal professionals on career navigation, job search strategies, application materials, interview techniques, and salary negotiations. During her tenure at the University of Colorado Law School, she held several positions, including Externship Program Director, Director for Alternative Legal Careers, Director for Public Sector & Government Careers, and Associate Director of Career Development.
Originally from Princeton, New Jersey, Karen received a B.A. from the University of Michigan - Ann Arbor in 2000 and a law degree from the University of Colorado Law School in 2004. Karen recently completed a 3-year term as the Vice President of the Board of Directors for a small gifted and talented school in North Denver and as a production volunteer for the Colorado Conservatory of Dance in Broomfield, Colorado.