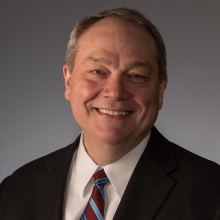 General Counsel, RELX Group
Kenneth R. Thompson II was appointed as RELX Group General Counsel on October 1, 2011. In his role, he has global responsibility for the intellectual property, privacy, governance, compliance, and securities law functions for RELX Group. Prior to serving in this capacity, he served as the Executive Vice President and Global Chief Legal Officer for LexisNexis, an operating division of RELX Group.
During his tenure as LexisNexis Global Chief Legal Officer, Mr. Thompson transformed the Legal Department into a global legal services organization, trusted by leadership and deeply embedded in the company's day-to-day operations. The Global Legal Department, under his leadership, emphasized the big picture—including a business perspective, the establishment of a corporate pro bono program, professional leadership, and commitment to the rule of law and anti-human trafficking. In 2001, Mr. Thompson joined LexisNexis as a partner from a Cincinnati law firm.
Mr. Thompson has a B.A. from Capital University and a JD from the University of Cincinnati College of Law. He is also active in the IBA, the ABA, and other professional organizations. Mr. Thompson is currently a member of the Advisory Board for Corporate Pro Bono, and past Chair of the IBA Corporate Social Responsibility Committee, and a past member of the Board of Directors of the American Inns of Court.
Mr. Thompson is a former member of the IAALS Board of Advisors.