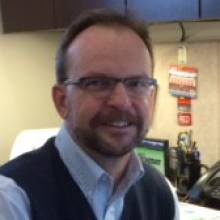 Kent J. Wagner is the Executive Director of the Office of Judicial Performance Evaluation in Denver, Colorado. In that role, Kent manages the Colorado Judicial Performance program established by the Colorado Legislature in 1988. The program provides fair, responsible, and constructive evaluations of trial and appellate judges and justices enabling voters to make informed decisions in judicial retention elections. The program also provides judges with information that can be used to improve their professional skills.
Prior to his appointment as executive director, Kent served as the Staff Development Administrator for the Colorado Judicial Branch, overseeing all educational programming for Magistrates, Judges, and Justices of Colorado. Kent came to the Colorado court system from the National Center for State Courts in Williamsburg, Virginia, where he served as the Director of National Programs for the Institute for Court Management. Prior to joining the NCSC he served as the Associate Director of the Office of Supreme Court Continuing Education for Court Personnel in Minnesota. In that capacity, he developed and taught education programs for judicial officers and non-judicial personnel. He has also served as an Assistant City Attorney for the City of Minneapolis handling both civil and criminal matters as well as advising and training city personnel on human resource and personnel matters.
Kent holds a Bachelor of Science Degree in Secondary Education from the University of Minnesota and Juris Doctor from Mitchell Hamline School of Law. He is a licensed attorney in the State of Minnesota.