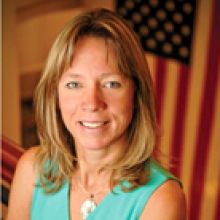 Professor of Law, Suffolk University Law School
Linda Sandstrom Simard, Professor and former Associate Dean, is an active participant in national, international and state civil procedure organizations. As a member of the Civil Justice Improvements Committee appointed by the Conference of Chief Justices, she has contributed to a national report that seeks to reduce cost and delay in state courts around the country through procedural reform. She has also served as the National Reporter for the International Association of Procedural Law Conference in Buenos Aires, Argentina, in 2012 reporting on American class action procedure and she is an appointed member of the Standing Advisory Committee on Civil and Appellate Rules for the Massachusetts Supreme Judicial Court.
Professor Simard has been active in the Association of American Law Schools, having been elected Chair of the Civil Procedure Section and serving as a member of the Executive Committee of that Section. Her scholarship includes research on the deterrent value of class action litigation, the inclusion of foreign citizens in transnational class actions, the constitutional limits of personal jurisdiction, and the role of amicus curiae in federal court. Her most recent paper, "Seeking Proportional Discovery: The Beginning of the End of Procedural Uniformity in Civil Rules," is forthcoming in Vanderbilt Law Review.
Prior to joining the Suffolk Law faculty, Professor Simard practiced complex litigation at the Boston firm of Hale and Dorr (currently Wilmer, Cutler, Pickering, Hale and Dorr) and she clerked for Judge William G. Young on the United States District Court for the District of Massachusetts.