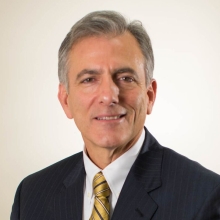 Marcus W. Reinkensmeyer is the Director of Court Services for the Administrative Office of the Courts, Supreme Court of Arizona. Previously, he served as the Court Administrator, Chief Deputy Court Administrator, and Director of Judicial Information Systems for the Superior Court of Arizona in Maricopa County. In the State of Illinois, Marcus served as Assistant Director of the Administrative Office of the Courts (Court Services Division), Court Administrator (17th Judicial Circuit), Assistant Superintendent of Juvenile Detention, and Probation Officer.
He is a Past President of the National Association for Court Management and the Arizona Courts Association, past Editor of the Court Manager, and former member of the Executive and Editorial Boards for the International Association for Court Administration. His articles appear in Judicature, The Judges' Journal, The Court Manager, Justice System Journal, Future Trends in State Courts, and Retrospective of Courthouse Design.
Marcus holds a bachelor's degree from Michigan State University and a Master's degree in Public Administration from Northern Illinois University, and is a Graduate Fellow of the Court Executive Development Program, Institute for Court Management (ICM). Marcus is the recipient of the NCSC Warren E. Burger Award and the JMI Ernest C. Friesen Award, Arizona Supreme Court's Distinguished Service Award, and the ICM Award of Merit.
Marcus is a former member of the IAALS Board of Advisors.