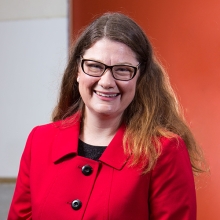 Director of the Legal Writing Program, Seattle University School of Law
Professor Bowman has taught within the Legal Writing Program at Seattle University since 2001, and she was named an Associate Director of the program in 2012. Professor Bowman teaches both the first-year and second-year legal writing courses, and she developed the law school's first-year elective Lawyering for a Just and Humane World. In all these classes, she prepares her students to be excellent lawyers by teaching them legal skills and helping them develop judgment and a strong sense of professional identity. She particularly enjoys teaching students how to address complex factual and legal issues, both through the Real Clients in the First Year (RCFY) project that has first-year legal writing students research and write about live issues for the law school's clinic or nonprofit legal services providers and through our second-year advocacy course that uses real cases as the basis of our legal writing assignments.

Professor Bowman is active nationally in several organizations committed to excellent legal writing. She is currently the chair of the Law-Review Award Committee for Scribes, the American Society of Legal Writers. That committee honors the best student-written law review article each year. Additionally, she has served on various committees for both the Legal Writing Institute and the American Association of Law Schools' section on Legal Writing, Research and Reasoning. She is also Co-Chair of the June 2014 national workshop, Bringing Outside In: Social Justice Collaborations in the Legal Writing Curriculum.