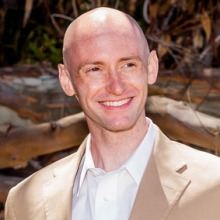 Mathew Kerbis founded Subscription Attorney LLC, a modern law firm offering affordable access to legal advice for small business owners, freelancers, and everyday people. Kerbis has negotiated deals involving multinational corporate franchises and has collectively helped hundreds of clients with their transactional, civil litigation, and appellate legal needs.
Throughout his tenure as an American Bar Association leader, Kerbis has advocated for legal education reform, interviewed ABA Presidents and State Appellate and Supreme Court Justices, and lobbied Congress on behalf of the legal profession. He's also a dancing, acting, and singing lawyer with the Chicago Bar Show.
Kerbis often speaks at high schools and colleges to prospective law students and engages in one-on-one mentoring with pre-law college students.
As a law student, Kerbis served as an extern for the Honorable Justice Robert E. Gordon of the Illinois Appellate Court, First District.