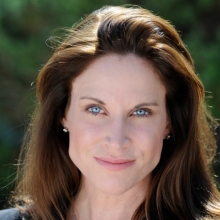 Maureen Schafer's professional career has encompassed providing start-up and operating advisory services for institutions within the public, private, and NGO sectors. Schafer currently works with the UNLV School of Medicine as its Chief of Staff to the Planning Dean, assisting in the development of the school in its critical founding phase of the program. Schafer is also the Publisher of Vegas Magazine, one of eleven regional luxury lifestyle titles within the Niche Media, LLC portfolio, while concurrently serving as Vice President of Business Development, charged with overseeing business areas in all markets to increase revenue for the company.
More recently Schafer served as Chief Corporate Development Officer for LifeNexus, Inc., a start-up health care technology company dedicated to making current personal health information available via mobile at the point of care. In this role, the patented iChip platform was delivered to market, an extensive customer base with a deep follow-on pipeline was developed and the company successfully closed its Series A funding round. Previously, Schafer led the Cleveland Clinic Nevada as its Chief Emerging Business Officer. Cleveland Clinic established their presence in Las Vegas, Nevada, in 2009 after Schafer, as the CEO of Keep Memory Alive (KMA), led the acquisition of the organization today known as the Cleveland Clinic Lou Ruvo Center for Brain Health and its support organization KMA. In this role, Schafer coordinated future Nevada and western U.S. expansion, development, and partnership opportunities for the Cleveland Clinic. Schafer joined KMA in 2007 as its Chief Operating Officer to develop operations and complete construction, during a time when the organization was in the first stages of an $80 million capital project with architect Frank Gehry.
Schafer served as an advisory member of the Quality Judges Initiative's O'Connor Advisory Committee until 2016; the committee is founded and chaired by former Supreme Court Justice Sandra Day O'Connor, whose work protects judicial independence. Schafer also served on the IAALS Board of Advisors.
She is an advisory member of the Stanford Center for Longevity. Schafer is a longtime member of Conservation International, an organization working to enhance global conservation and human wellbeing. Schafer chairs the U.S. Olympic Committee's launch of the U.S. Center for Safe Sport.
Schafer also leads a community-based organization, the Council for a Better Nevada, an entity comprising Nevada's leading CEOs and industry leaders whose purpose is to engage private, public, and non-profit sector resources to positively impact Nevada issues of critical community interest.
Past board engagements have included being a founding Governor-appointed Commissioner of the Nevada Commission on Homeland Security in 2003, where she served until 2012. She also participated in the Nevada Base Realignment and Closure (BRAC) committee led by Congressman Gibbons to maintain Nevada's military base holdings. As the Chairman of the Nevada Community Foundation the entity's endowment assets grew from $13 million to over $150 million.
Schafer received her MBA and BS from the George Washington University in Washington, D.C. She attended her undergraduate studies while on a soccer scholarship and also competed as a member of the women's lightweight varsity crew team. Past additional pursuits of interest include competing in the Hawaii Ironman world championships, competitive cycling, and ultra distance marathons.
Blog Posts