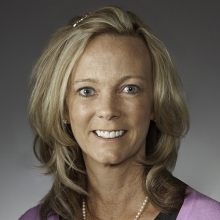 Melinda Taylor serves as Clerk of Court of the Denver Juvenile Court. Previously, she was Training Coordinator for the Colorado Office of the Child's Representative after having served as executive director of the Resource Center for Separating and Divorcing Families at the University of Denver, the first demonstration project based on the IAALS model. Melinda was instrumental in developing the model during her time at IAALS, during which she served as director of the Honoring Families Initiative.
Melinda previously worked for eight years as district court administrator for Colorado's 17th Judicial District. During this time, she worked with IAALS and the Colorado Judicial Branch to implement the Colorado Civil Access Pilot Project. Prior to her work as district administrator, Melinda worked for the Colorado Judicial Branch State Court Administrator's Office in judicial education and policy analysis in the family area.
Melinda graduated cum laude with a bachelor's degree in political science and sociology from Regis University. She earned her master's degree in legal administration from the University of Denver Sturm College of Law.
Blog Posts