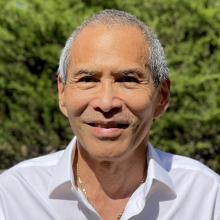 Michael Oki has been assigned since 1991 as staff to the Hawai'i Supreme Court Rule 19 Committee on Judicial Performance. The Judicial Performance Program conducts evaluations of full time and per diem judges through attorney and juror surveys. Oki's wife, children, and grandchildren also live in Hawai'i.
Prior to working for the Hawai'i Judiciary, Oki worked in the public and private sectors in Hawai'i and for the U.S. Senate in Washington, D.C. Oki graduated with distinction from the University of Hawai'i in 1975, receiving a B.A with a double major in mathematics and psychology. He received an M.A. in psychology from the University of Hawai'i in 1979.
Oki is a former member of IAALS' JPE 2.0 Task Force.