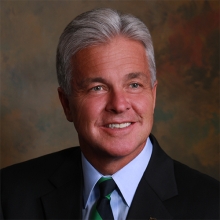 District Attorney, City and County of Denver
Mitch Morrissey was elected District Attorney of Denver, Colorado in November 2004 and was sworn into office on January 11, 2005. Mr. Morrissey is internationally recognized for his expertise in DNA technology, applying that technology in criminal prosecutions and working to ensure that DNA science is admissible in court. He has trained law enforcement officers and prosecutors regarding DNA technology in the Middle East, Canada and throughout the United States. A veteran prosecutor, he introduced the first DNA evidence used in a criminal trial in Denver. The DNA Resource section of his website, www.denverda.org, has become a resource for people interested in forensic DNA throughout the world.
Mr. Morrissey has worked extensively on the Denver Cold Case Project where over 5,400 unsolved sexual assaults and murders have been reviewed in an effort to use DNA technologies to solve those cases. Mr. Morrissey, along with the Denver Police Department, is permanently implementing the use of DNA to also solve burglary cases and other property crimes. Mr. Morrissey is one of the lead proponents of using Familial DNA Database Searches in the United States and directs the Denver DNA Human Identification Research Project which is studying the use of familial DNA searches in criminal investigations in Denver and Colorado. A familial DNA search software developed under Morrissey's direction is in use in criminal investigations in Colorado, Virginia and Wyoming.