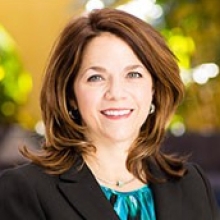 Shareholder, Little, Gilman-Tepper & Batley, P.A.
Roberta Batley attended the University of New Mexico where she graduated magna cum laude with a Bachelor of Arts degree in 1992. She then went on to attend the University of New Mexico Law School and graduated in 1995. She was admitted to the State Bar of New Mexico in 1996.
After law school, she returned to Farmington to work for the law firm of Cardin & Parmley, P.A. She then returned to Albuquerque and opened a solo practice. She continued to practice family law and merged her firm with another Albuquerque attorney to form Brock & Batley, PC. It was during this time, that she met Sandra Morgan Little and Jan Gilman-Tepper.
In 2003, she began working for what was then, Little & Gilman-Tepper, P.A. In 2007, Batley became a shareholder of the firm and the name changed to Little, Gilman-Tepper & Batley, P.A. Batley specializes in complex divorce cases involving business valuation, tax issues, property division, child custody and prenuptial agreements. Batley is also a New Mexico Board Certified Family Law Specialist, a trained Collaborative Attorney and a Fellow of the American Academy of Matrimonial Lawyers. Additionally, Batley has received Martindale-Hubbell's highest peer review rating of AV and in 2011 Batley was awarded "Best of the Bar" for family law from New Mexico Business Weekly.
Batley has been recognized by her peers by being listed in the Best Lawyers in America in 2006 and 2007. In addition to these honors, her commitment to Family Law is demonstrated by her dedication to serve on numerous professional boards, conducting Continuing Legal Education seminars and publishing articles.
She has been very active in the American Bar Association Family Law Section. She currently serves as Council Representative, Co-Chair Membership Committee, and is a member of the Long Range Planning Committee and CLE Committee. She has served on the Nominating, Congressional and Alimony Committees, as Co-Chair of the CLE Committee, and as Vice-Chair of the Long Range Planning Committee.
A regular speaker for the ABA Family Law Section, Batley has lectured to attorneys across the country on such topics as visitation, alimony, trial strategy and careers in Family Law. She authored Electronic Evidence, published in the Winter 2007 edition of the ABA Family Law Section publication, The Family Advocate. Her article The Text Message as Evidence was published in the ABA Family Law Section E-Newsletter in August, 2006. Bobbie has presented her Hot Tips four times since 2005.
While Batley has been very active in Family Law on a national level, she is also committed to the New Mexico Bar. She is an active member of the State Bar of New Mexico, Albuquerque Bar Association and the New Mexico Women's Bar Association. Throughout her career, Batley has spoken to numerous New Mexico attorneys and law students on such topics as financial issues, family practice in New Mexico, trial skills, children's issues and mental health.
Batley is a trained Collaborative Attorney. Collaborative Divorce is an important option offered to the Firm's clients. Bobbie stays very active in this field by serving on the board of the New Mexico Collaborative Practice Group. She also plans and promotes Collaborative trainings throughout New Mexico. She is a member of the Kiva Collaborative Practice Group, Albuquerque Collaborative Practice Group and the International Academy of Collaborative Professionals.
Batley is frequently contacted to serve on various civic committees and commits much of her time to organizations that serve children and young women. She also participates in Leadership New Mexico, a program that identifies, educates, trains and promotes the next generation of leaders for the State of New Mexico.