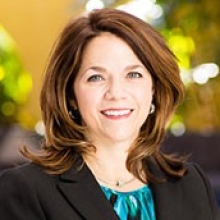 Bobbie Batley is a New Mexico Board Recognized Specialist in Divorce and Family Law. Bobbie represents clients in a variety of family law cases often involving complex matrimonial and property division issues including business valuation, professional goodwill, and multi-state and multi-layered business structures.
Bobbie is the Immediate Past Chair of the American Bar Association Family Law Section, representing family law attorneys across the country. She is also a Fellow of the American Academy of Matrimonial Lawyers. Bobbie was recently recognized as the 2018 Albuquerque Family Law Lawyer of the Year by Best Lawyers and has been listed in that publication since 2006. She has been named as a Southwest Super Lawyersince 2010, and is also recognizedby Martindale-Hubbell as a Pre-eminent Woman Lawyer. In addition, Bobbie serves on the Advisory Board of the Honoring Families Initiative of the Institute for the Advancement of the American Legal System (IAALS).
In New Mexico, Bobbie remains an active member of the New Mexico and Albuquerque Collaborative Practice Groups. She is also a member of the Future Fund of the Albuquerque Community Foundation and a Leadership New Mexico Connect Program Graduate. Bobbie can be reached at www.lgtfamilylaw.com.