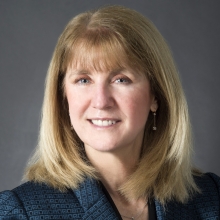 Sherri R. Carter has served as Executive Officer and Clerk of Court for the Los Angeles Superior Court since September 2013. Ms. Carter previously served as the Court Executive Officer and Clerk of Court for the Superior Court of California, County of Riverside from 2008 to 2013. Before joining the California state court system, she served as the District Court Executive and Clerk of Court for the United States District Court, Central District of California. Prior to her work in California, Ms. Carter served as Trial Court Executive and Clerk of Court for the Eighth Circuit Court in the State of Utah.
Ms. Carter currently serves on numerous California state court committees and working groups related to budget and finance, legislation review and implementation, staff workload assessment and funding, juvenile court-appointed counsel workload and funding, bail reform, and various issues related to technology. In 2017, she served as a member of the Conference of Chief Justices Civil Justice Improvements Committee. Ms. Carter received the Distinguished Service Award from the National Center for State Courts in 2016.
While serving in the federal court system, Ms. Carter was involved in several national committees related to budget and finance, staff workload and funding, interpreters, and technology. She also traveled to the Republic of the Marshall Islands, Russia, Philippines, Guam, and Palau to assist their judicial systems with budget formation, jury development, management reviews, and court administration. In 2002, she received the Director's Award for Outstanding Leadership from the Administrative Office of the United States Courts.
Ms. Carter graduated summa cum laude with a degree in business administration from the University of California at Riverside.
Ms. Carter is a former member of the IAALS Board of Advisors.