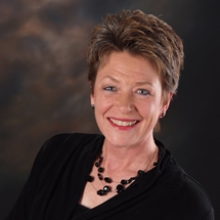 Executive Director, The Center for Out of Court Divorce
Sue Carparelli serves as Executive Director of The Center for Out of Court Divorce. She directs all aspects of the Center's operations including management of the inter-disciplinary team, service delivery and quality, community outreach and marketing, and oversite of outcomes research. She earned her Master of Social Work Degree from the University of Washington in Seattle and her B.A. in Social Work from the University of North Dakota.
Sue's early work includes experience in protective services and community mental health serving those recovering from the impacts of child abuse and neglect, incest, sexual assault, and domestic violence. She has extensive experience in operational management and leading and managing innovation within complex systems. Most recently she served as President and CEO of Florence Crittenton Services, a non-profit that addresses the comprehensive needs of pregnant and parenting teens through a strategic partnership with Denver Public Schools. Sue also served as founding President and CEO of the Colorado Center for Nursing Excellence where she worked with diverse stakeholders across Colorado to develop and implement innovative approaches to building a strong nursing workforce. Prior to that, Sue held leadership positions at the Southeast Denver Business Partnership and Rose Medical Center in Denver.