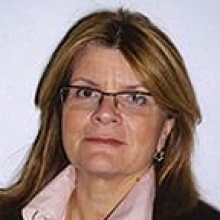 Sylvia Goldschmidt, Esq., senior member at Goldschmidt & Genovese, LLP, graduated from State University of New York at Buffalo, magna cum laude, obtained her J.D. from the Brooklyn Law School, and thereafter an LL.M in Taxation from New York University School of Law.

Goldschmidt has been engaged in the private practice of law, predominately in the field of matrimonial and family law, for more than 30 years. Her experience in this field is immeasurable and includes the litigation of all aspects of divorce proceedings, custody and support matters, enforcement proceedings, international family law matters as well as negotiating and drafting of separation, settlement and pre-nuptial agreements. Goldschmidt is also trained in Collaborative Law and Mediation processes. She practices primarily in Westchester, New York and Rockland Counties, but also represents clients in the counties of Orange, Dutchess, Putman, Bronx, Queens, Kings and Nassau. Many of the matters handled by Goldschmidt are complex, involving sophisticated and/or unique issues of law and finance, whether related or economics (support and division of assets) or custody.

Goldschmidt is Past-President of the United States Chapter of the International Academy of Matrimonial Lawyers (IAML) and a former President of the New York Chapter of the American Academy of Matrimonial Lawyers (AAML), a former member of the National Board of Governors of the AAML, a current member of the Executive Committees of the New York State Bar Association (NYSBA)—Family Law Section and the Family Law Section of the Westchester County Bar Association. Goldschmidt is an advisory member of the Honoring Families Initiative of the Institute for the Advancement of the American Legal System (IAALS).  She is a former chair of the statewide Matrimonial Committee for the Women's Bar Association of the State of New York and member of the Board of the Westchester Women's Bar Association. Goldschmidt is also a member of the Rockland and New York Woman's Bar Associations. In addition to numerous other affiliations, Goldschmidt has been listed in "The Best Lawyer in America" for each of the years 1999/2000 through the present, as well as New York Super Lawyers since inception. Goldschmidt is an instructor for the American Academy of Matrimonial Lawyers Annual Institute and was a co-lecturer at the joint program of the Association of Family and Conciliation Courts and AAML on advanced issues in child custody.  Goldschmidt has been a lecturer and author of materials for Pace Law School Continuing Legal Education Program, the Family Law Section of the NYSBA, the AAML (National and NY Chapter), Practicing Law Institute, Westchester Black Bar Association, and other Bar associations and organizations.
Goldschmidt is a former member of the Honoring Families Advisory Committee at IAALS.