60,000 Calculations and Counting: Law Jobs Calculator Sheds Light on Law School Employment Outcomes
November 21, 2013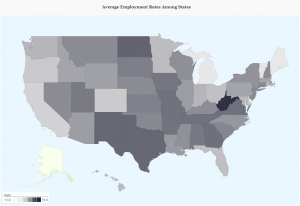 It's been just over six months since we launched Law Jobs: By the Numbers™, the interactive online tool that gives prospective law students the most transparent and complete law school employment rate information available. Since launch, nearly 60,000 calculations have been made using the calculator, we were featured prominently on the home page of the ABA's website, and we made several improvements to the tool to make it even easier to use. Here are a few:
First, we made it easy to save and share links to your favorite formulas. For example, if you want to share a link to a formula that compares all bar required/long-term/full-time positions for New York schools over the last two years you simply click the red "Share Link to Formula" and link to the URL provided. Or if you want to share a map of employment rates for schools by state based on the same criteria, you would direct people here.
Second, we added the formula used by Above the Law to our existing preset formulas (National Jurist, National Association for Law Placement, US News & World Report, and Law School Transparency).
Third, it is now easier to export data and vote for your favorite formula.
If you haven't already tried the new features, we hope we will. We also hope you will use the new share function to share outcomes with prospective students. Now more than ever, prospective students must be introspective, intentional, and self-directed when making decisions about law school. This tool helps them do just that.