6th Annual #ETLConference Focuses on Addressing Client Needs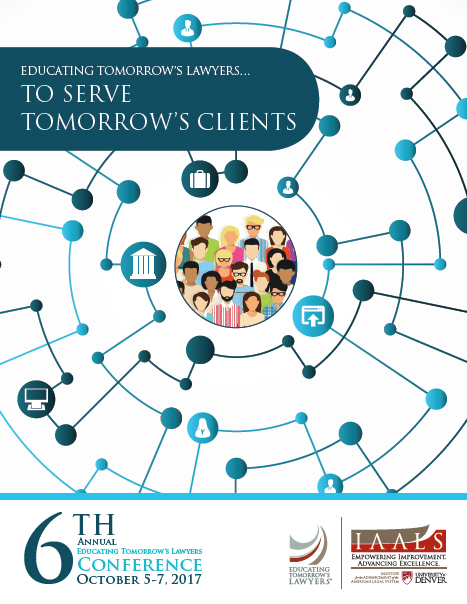 Hello! My name is Heather Buchanan, and I am a second-year law student at the University of Colorado Law School in Boulder.
I am thrilled to be attending the 6th Annual Educating Tomorrow's Lawyers Conference in Denver this Thursday, Friday, and Saturday (October 5–7). The theme of this year's conference is "Educating Tomorrow's Lawyers... to Serve Tomorrow's Clients," which will focus on client needs, improvements in delivering legal services, and—most importantly—ways to bring those concepts into law schools to better prepare the next generation of lawyers.
You can find the brochure here for a rundown of the sessions and speakers to look forward to, including a Design Thinking workshop with Margaret Hagan of Stanford's d.school.
As always, we hope you'll follow along and share your thoughts on social media, whether you're here in Denver with us or not. We'll be live tweeting much of the event with the hashtag #ETLConference on Twitter at @ETLInitiative and over on our Facebook page.
We are excited to see the engaging conversations coming out of the conference. We hope you'll join us either in person or online for what we anticipate will be lively and successful conference!
Mentioned Content
As the institutions entrusted with educating lawyers, law schools are uniquely positioned to ensure that new lawyers are not only prepared to enter the profession, but also to serve clients. The 2017 Educating Tomorrow's Lawyers Conference put clients front and center by exploring client needs; by showcasing lawyers,...
Read More