ABA Webinar: Hurricanes, Floods, and Fires, Oh My!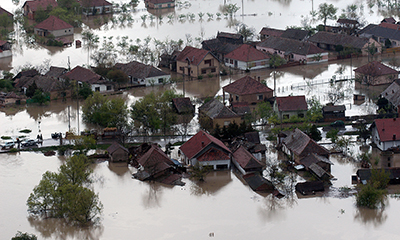 In February, IAALS released a set of initial discovery protocols for first-party insurance cases arising from disasters, both natural and man-made. These cases have a clear core of basic information the parties need to exchange in virtually every case. In order to streamline the discovery process, and eliminate the need for both sides to rehash discovery in case after case, IAALS brought together nationally renowned attorneys from all perspectives—including plaintiff and defense, FEMA, the Texas U.S. Attorney's office, and state and federal judges—to develop a set of streamlined, pattern protocols.
Next month the American Bar Association will feature the new protocols in a webinar for its members, titled Hurricanes, Floods, and Fires, Oh My!: How to Improve Discovery in a Flood of Post-Disaster Property Insurance Lawsuits. I am excited to join my fellow panelists Judge Jennifer Bailey, Administrative Judge of Florida's 11th Judicial Circuit, Chief Judge Lee Rosenthal of the United States Southern District of Texas, and our moderator John M. Barkett, Partner at Shook Hardy & Bacon LLP, for this program. The webinar will take place on April 11, 2019, at 1:00-2:00pm ET.
We are excited to share the purpose and key provisions of the protocols, as well as how they can be applied in state and federal courts around the country. Link here to register for this webinar, which is free to ABA Litigation Section members.