About IAALS: How We Are Funded and How We Can Work Together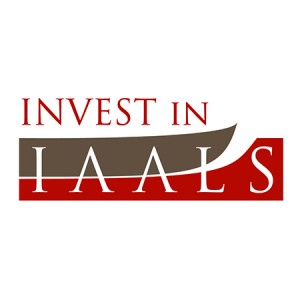 As a subscriber to IAALS Online, you are one of our many partners. We thank you for your interest, your input, and your support. We want to share with you a bit more about other ways in which we are supported and funded, and how you can engage with us further.
IAALS is a tax-exempt nonprofit. We are a part of the University of Denver, but IAALS is nevertheless entirely self-supported through gifts, grants, memberships, and sponsorships. In its early years, IAALS was primarily funded through the generosity of the Gates Frontiers Fund—motivated by our shared vision for a civil justice system that is fair, accessible, and efficient. The Gates Frontiers Fund remains a most ardent and generous supporter even as we build a broad base of engagement and investment throughout our community of stakeholders.
IAALS' long-term sustainability model involves all current stakeholders, while encouraging and inspiring new partnerships. Individuals, foundations, corporations, and universities all partner with us in unique and different ways—engaging with us intellectually as well as financially.
Our process of identifying and undertaking empirical research on the issues of our core initiative areas, convening stakeholders to forge practical and universal solutions, and finally testing, evaluating, and replicating these solutions in the real-world provides many opportunities for individuals and institutions to participate in making our civil justice system better. There is access to our work and process at each step along the way for our partners. We are fiercely non-partisan and seek input from every perspective as we work toward solutions that serve the whole of our society.
In the coming months, our website will outline specific ways in which you can become involved with us. We welcome your creative and strategic input as our partners in the improvement of the American civil justice system. As Senior Director of Strategic Partnerships, I will be reaching out to all of our stakeholders to determine new and meaningful ways that we can work together on these issues, which we are all passionate about.
To invest in IAALS and our work to transform the civil justice system, click here.