Action to Justice: IAALS 2017 Annual Report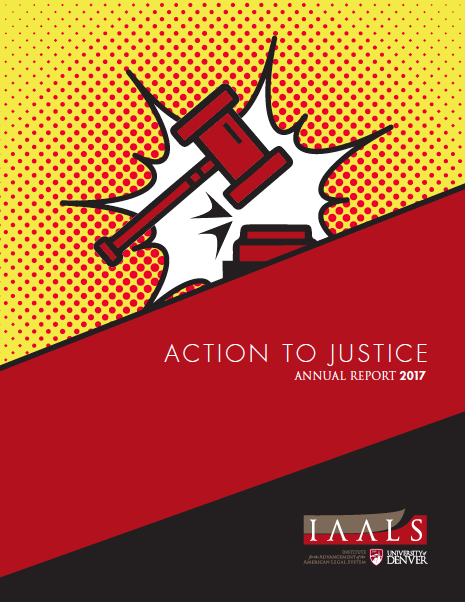 We are proud to present you with IAALS' 2017 Annual Report, showcasing our efforts to help create a legal system that works for everyone.
The theme this year is "Action to Justice."
Throughout the report, you will see images that are straight out of the comics. But despite the whimsical tone, the real message is that we live in times that pose great challenges to our system of justice, and superheroes must answer the call to act.
We need you—as participants, advisors, watch guides, and donors to shape the ways in which IAALS can create new solutions to old problems, address new problems, and engage a broad group of stakeholders in our mission to forge innovative and practical solutions to problems within the American legal system.
On behalf of us all, thank you for being on our team as we fight for a legal system that is trusted and trustworthy–with 100% access and dedicated to the needs of the users.
POW! BANG! BOOM!