Badlands or Bust? Guess What Region's Law Schools Had Best Employment Rates in 2014
May 19, 2015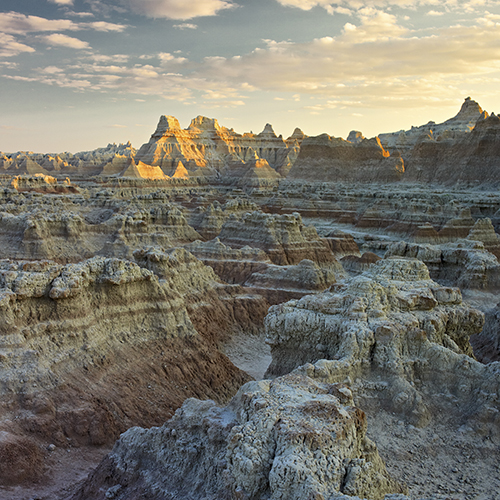 Three years ago, we launched Law Jobs: By the Numbers, an interactive online tool that gives prospective law students the most transparent and complete law school employment rate information available.
With the release of the latest ABA employment data, we now have four years of data stored in the tool. This means that users can, of course, see the latest 2014 data for individual schools and compare schools they are considering. It also means that they can see how employment rates have improved (or not) over the years—across the board or by school, by state, or by region.
Generally, employment rates seem to be on the rise (though, note that comparisons to 2014 data are imperfect because schools now report employment outcomes for students at 10 months out, rather than 9 months). In 2011, only 63% of graduates landed jobs that are considered full-time/long-term and require bar passage or view a JD as an advantage. That percentage increased to 65.7% in 2012, 67.1% in 2013, and 71.1% in 2014.
Which law schools have seen the most significant gains since 2011? Schools in the West North Central region (Iowa, Kansas, Minnesota, Missouri, Nebraska, North Dakota, South Dakota) saw an increase of 13.4%, bringing their collective 2014 rate to 79.2%—which also happens to be the highest employment rate of any region in the country. We suspect this is in no small part due to the surge at the University of South Dakota School of Law, which has seen its employment rates move from 45.5% to 79% in 2014 (the largest increase of any school, setting aside, of course, three new schools that did not have graduating classes in 2011), but ten other schools in the region have also seen double-digit increases. In fact, even the lowest employment rate for a school in the West North Central region is higher than the national average.
How did every region fare in 2014?
West North Central: 79.2%
Mid-Atlantic: 75.7%
Mountain: 74.3%
West South Central: 74.1%
East South Central: 73.1%
New England: 72.5%
South Atlantic: 71.9%
East North Central: 69.8%
Pacific: 63.7%
What trends have you seen in the data this year—and how would it guide advice you would share with prospective students?
Dive Deeper
Choosing a law school—or whether to go to law school—can be one of the most important decisions you will make in life. IAALS provided data-fueled tools that gave prospective students access to meaningful, individualized information about the law school options available to them.
Read More