Call for Ignites! Share Your Projects, Successes, and Ideas at the 2017 ETL Conference
July 26, 2017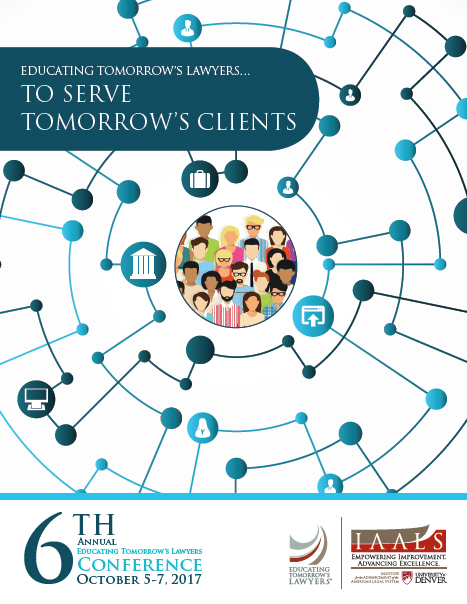 The 6th Annual Educating Tomorrow's Lawyers Conference is right around the corner!
It has become ETL Conference tradition to kick off the first day with a series of Ignite presentations. Presenters have 6 minutes, 20 slides, and 18 seconds per slide to share their projects, successes, and innovative ideas with a room full of legal educators and employers. In past years, presenters—and attendees—have been mostly from Consortium Schools. This year, all registrants are welcome—and in that spirit, we are also inviting any registrant to give an Ignite presentation!
Presentation slots are limited, and your Ignite must be:
6 minutes long;
20 slides;
18 seconds per slide; and
Focused around our theme: Educating Tomorrow's Lawyers… to Serve Tomorrow's Clients.
Some examples of fun, interesting, snappy Ignites in past years: 2017 speaker Erika Pagano presented on LawWithoutWalls and the 21st century lawyer; Mary Bowman spoke on collaborating across the curriculum; Jeff Pokorak talked Lawyer Professionalism vs. Law Professorism; Charlene James discussed Thurgood Marshall's Faculty Resource Site; and Mike Madison elaborated on the digital badging strategies at Pitt.
If you are interested in giving an Ignite at this year's ETL Conference, please send an email with your name, full contact information, and proposed presentation topic to me at Caitlin.Anderson@du.edu by August 9.
All Ignite presenters must also register for the conference. Our early bird rate ends after July 31, so sign up now!
We look forward to seeing you—and hearing your ideas—in October!
Dive Deeper
As the institutions entrusted with educating lawyers, law schools are uniquely positioned to ensure that new lawyers are not only prepared to enter the profession, but also to serve clients. The 2017 Educating Tomorrow's Lawyers Conference put clients front and center by exploring client needs; by showcasing lawyers, organizations, and others leading the way to improved delivery of legal services; and by tapping into the collective wisdom of innovative legal educators to bring these concepts to life in law schools..
Read More