Civil Rules Advisory Subcommittee Requests Comment on Rule 30(b)(6) Experiences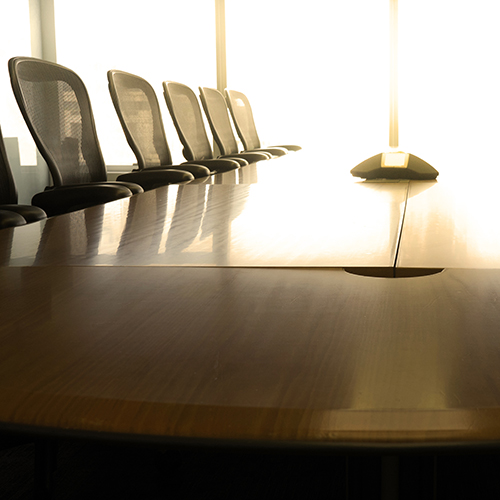 Last year the Civil Rules Advisory Committee took up the topic of Rule 30(b)(6) depositions following the submittal of a letter by members of the Council and Federal Practice Task Force of the ABA Section of Litigation, in their individual capacities. Unlike individual depositions, Rule 30(b)(6) depositions are noticed to an organization such as a corporation or government agency, and include a description of the matters for examination. The company must identify and prepare the witness to testify about information known or reasonably available to the organization. The rule was initially adopted to curb the practice of "bandying" where organizations produced one witness after another, with each disclaiming knowledge. In their request for a review of current practices under the Rule, the ABA members highlighted confusion about the Rule's requirements, as well as instances where the courts have divided on how to interpret those requirements.
As a first step, the Advisory Committee appointed a Rule 30(b)(6) Subcommittee to study the issue further. The Subcommittee has received reports from several bar groups, including those who note problems with the current operation of the rule, as well as those who question the need for rule amendments.
As part of its ongoing work, the Rule 30(b)(6) Advisory Committee has invited input about experiences under the rule.
"Reports received so far indicate both that the rule is an important vehicle for gathering information from organizations in a significant number of cases, and that without it the risk of 'bandying' would increase. Other reports indicate, however, that some lawyers may be asking the rule to bear more weight than it was meant to bear, and that some who use the rule impose extremely heavy burdens on opposing parties (and perhaps sometimes on nonparties as well)."
The Subcommittee's goal is to determine whether rule changes should be considered further, and to identify the topics or areas where amendments would most improve current practice. The invitation for comment identifies several possible areas for amendment, while recognizing this is not an exhaustive list:
Inclusion of specific reference to Rule 30(b)(6) among the topics for discussion at the Rule 26(f) conference, and in the report to the court under Rule 16
Judicial admissions
Requiring and permitting supplementation of Rule 30(b)(6) testimony
Forbidding contention questions in Rule 30(b)(6) depositions
Adding a provision for objections to Rule 30(b)(6)
Amending the rule to address the application of limits on the duration and number of depositions as applied to Rule 30(b)(6) depositions
While there is "no formal limit on submission of commentary about Rule 30(b)(6)" given that it is an ongoing project, the Subcommittee notes that it would receive maximum benefit from comments received no later than August 1, 2017.