Collaborative Process Yields Dividends for Family Law in Minnesota
March 7, 2014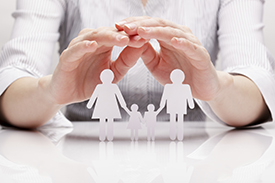 In a classic example of "two heads are better than one," a group of stakeholders and legislators has come together to accomplish a substantial compromise on parental responsibility legislation and the family court process in Minnesota. The Minnesota Child Custody Dialogue began discussion in October of 2012 and worked diligently to resolve a dispute that originated over a presumption of joint physical custody and equal parenting time.
The group took what were two sets of polarized opinions and came to a compromise that encompasses changes not only to parenting time and custody issues, but also legislative and non-legislative changes to the family court process and culture in Minnesota. The proposed legislation came from 26 overarching principles, which were developed and agreed upon by the group. The group discussion and work was financially supported by the Office of Collaboration and Dispute Resolution at the Minnesota Bureau of Mediation Services.
"The collaborative process has not only allowed individuals with polarized opinions on this issue to come together under shared principles, but this sort of collaboration holds the potential to contribute to the creation of a family law structure with better outcomes for children and families in Minnesota," said Rep. Carolyn Laine.
The legislation will be introduced on the first day of the 2014 session and, according to Rep. Kim Norton, this "is only the beginning." The group has identified remaining issues and will work with the goal of finding collaborative solutions.
Riley Combelic is a second-year law student at the University of Denver Sturm College of Law and contributes to IAALS Online. Please direct inquiries about this post to iaals@du.edu.