Colorado's Federal District Court Embraces Pro Se Clinic and Unbundling of Legal Services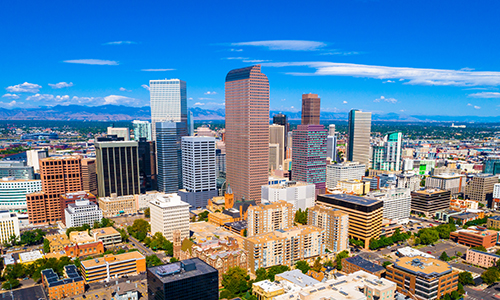 In 2016, the U.S. District Court for the District of Colorado greenlighted limited scope (i.e., "discrete task") representation by attorneys through enactment of Local Rules D.C.COLO.LAttyR 2(b)(1) and LAttyR 5(a)-(b), allowing limited representation of all pro se parties in civil actions.
In December 2017, the court approved a Pilot Program to provide limited scope legal assistance to unrepresented litigants in federal court. Based on this approval, Colorado's first Federal Pro Se Clinic opened on June 29, 2018. In 2019, after "having established the efficacy of the Pro Se Clinic," Chief U.S. District Judge Philip A. Brimmer approved its continuation.
Federal Pro Se Clinic
The clinic is staffed and operated by the Colorado Bar Association and funded by the U.S. District Court for the District of Colorado using a biennial $50 fee collected from attorneys. The clinic's goal is to help unrepresented people navigate the complex federal court system in cases involving civil rights, labor and employment law, contracts, personal injury, and other areas of federal and state law.
The clinic does not provide in-court representation, but offers limited-scope individual services in 45-minute appointments such as:
Legal advice and counseling;
Assisting litigants with formulating claims before filing complaints;
Explaining rules and procedures;
Reviewing and explaining motions and court orders; and
Assisting with pleadings and correspondence.
The clinic consists of a Project Attorney/Administrator, one part-time paralegal student, and an Intake and Office Coordinator; it is located at the Alfred J. Arraj U.S. Courthouse (just inside the clerk's office) at 901 19th St., Denver, CO 80294. Magistrate Judge Gordon P. Gallagher oversees the District's Pro Se Intake Division together with Magistrate Judge Kristen L. Mix.
From June to early October 2018, the clinic helped 80 litigants and had 148 consultations. The top three types of cases seen in the clinic in its first six months were employment discrimination, civil rights, and Social Security final agency decision appeals (the clinic does not include assistance for prisoner civil actions.)
The Civil Pro Bono Panel
The Civil Pro Bono Panel, implemented in 2013, now works in collaboration with the Federal Pro Se Clinic. The Civil Pro Bono Panel provides volunteer attorney representation to pro se parties, both plaintiffs and defendants, in civil actions (including prisoner civil actions) in the U.S. District Court for the District of Colorado. While the panel traditionally provides parties with representation through entry of final judgment, the panel volunteers may represent parties on a limited scope basis provided that the attorneys comply with the Local Rules on limited representation.
Educating Attorneys About Unbundled Representation in Federal Court
The Advisory Committee for the Clinic, comprised of members from the District, the Colorado Lawyers Committee, Colorado Legal Services, and the Colorado Bar Association, are now moving forward with educating attorneys and judges about the unbundling of legal services in federal court. U.S. Magistrate Judge Kristen Mix, U.S. District Court of Colorado Legal Officer Ed Butler, and CBA Federal Pro Se Clinic Project Attorney Leslie Kelly are presenting a federal court "Unbundling Roadshow" to take the limited scope assistance "on the road" to educate attorneys and judges about federal court limited scope assistance and representation, as well as to identify volunteer opportunities with the District's Civil Pro Bono Panel and the clinic.
The Next Federal Court Unbundling Roadshow is November 21, 12 p.m–1:15 p.m.
This free event will take place at the CBA Offices (1290 Broadway, Suite 1700). Lunch will be provided. Approved for 1 general credit and .5 ethics CLE credits. Please RSVP to .
More information about the pro se legal clinic, including steps clients should take before coming to an appointment, can be found at the clinic's website.