Dan Rodriguez Joins IAALS as Scholar-in-Residence
March 25, 2022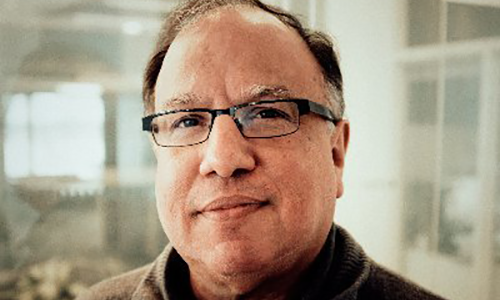 IAALS is thrilled to announce that Dan Rodriguez, former dean and current Howard Washington Professor of Law of Northwestern University Pritzker School of Law, will join the organization as our scholar-in-residence for two weeks this year, with ongoing collaboration on our projects. 
"I got to know Dan when we were both law school deans in Chicago, and I've seen firsthand the dynamism and savvy he brings to the problems facing our justice system," said David Yellen, IAALS' CEO. "IAALS is fortunate to tap into Dan's insights and breadth of knowledge on several key projects."
As IAALS works to improve how lawyers are educated and hired, as well as how legal services are regulated and delivered, we continue to rely upon experienced professionals and diverse perspectives from the field. Rodriguez's expertise on these issues, including how our balkanized system of professional regulation makes it much more difficult to meet the demand for legal services, will bolster IAALS' work in this area. And, in addition to collaborating on projects such as Unlocking Legal Regulation, Rodriguez will help plan our upcoming convening on regulatory reform, contributing his expertise on strategy for reform and models for cooperation across states and countries. 
Rodriguez will visit IAALS for two weeks this year, where he will work in partnership directly with the team at IAALS, our Denver-based partners and stakeholders, the Sturm College of Law, and the broader University of Denver community. 
We're looking forward to working with Rodriguez, learning from his distinct expertise, and collaborating on creative solutions around regulatory reform.