Too many people cannot effectively access our legal system to protect their rights and resolve their disputes. Studies show that Americans seek lawyers for help or consider doing so for only 16 percent of the civil justice situations they encounter, and 76 percent of civil cases in state courts involve at least one party that does not have a lawyer at all. At the same time, restrictive rules prevent lawyers and others from serving clients in new ways. The vast unmet need for legal services undermines public confidence in our legal system.
We cannot continue to expect people to confront legal problems without legal advice. And if we want to make legal services more accessible, we must re-envision how they are delivered. IAALS' Unlocking Legal Regulation project is about taking a bold step forward and laying the foundation for a consumer-centered regulatory system to ensure a more robust market for high-quality legal services—one that is competitive, broadly accessible, and better meets the needs of the people.
Objectives:
Support and facilitate efforts to improve the regulation of legal services in the United States, including educating lawyers, courts, and the public on regulatory issues.
Assess and support pilot projects for risk-based regulation in Utah and other states, including identifying metrics and conducting empirical research to evaluate outcomes. 
Develop a model for a regulatory entity focusing on risk-based regulation of legal services, with the goal of better serving and protecting consumers and having these attributes:

Clearly articulated policy objectives and regulatory principles that drive governance, including a focus on outcomes and a proactive, preventative approach; 
Regulation of the provision of legal services, rather than only individual lawyers;
Independence from management and control by those it regulates; 
Capability of operating at scale nationally; and
State-of-the-art regulatory tools, guided by the assessment, analysis, and mitigation of consumer risk.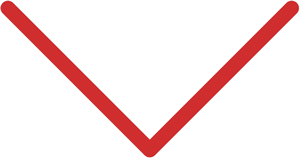 Events and Publications:
Event, October 2023: We believe the regulatory innovation movement is now at a point where we can come together and share lessons learned and recommendations for launching and sustaining regulatory innovation. This convening is an opportunity to further this momentum and create an initial set of recommendations for launching and sustaining regulatory innovation. More information available here.
Publication, August 2023:
Click here to read and download.
Stemming from our June 2022 Community & Cooperation convening, this report distills key themes and recommendations for next steps aimed at bolstering existing regulatory innovation efforts and kickstarting new ones, and creating opportunities to engage new people and perspectives in the movement.
Event, June 2022: IAALS is focusing on creating synergies between and among regulatory reform efforts around the country. To that end, IAALS invited a group of key players in the regulatory movement to participate in two days of thought leadership sessions to further this momentum and build collaborations. More information available here.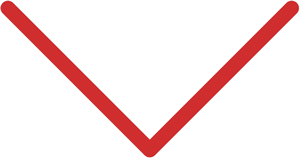 Project Team: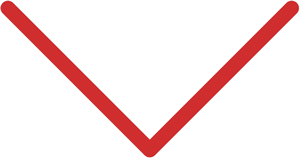 More about the Project:
We live in a world where solutions are at our fingertips. From banking, to commuting, to buying a house, many innovative companies have emerged in the last decade to serve the needs of consumers, wherever they may be. But not legal needs. Similar companies cannot bring accessible legal solutions to the market because, in most places, today's regulatory system says that anyone other than a lawyer providing legal services would be engaging in the unauthorized practice of law and subject to penalties—even if the services actually help rather than harm consumers. Such barriers can apply to simply providing legal information or helping create legal documents.
What's more, in most jurisdictions, current rules prohibit lawyers from sharing their fees with others, which can prevent non-lawyers with innovative access-to-justice solutions from working directly with lawyers to develop them. And although lawyers themselves are regulated, there is no structure in place in any state to authorize entities that want to develop legal service offerings, which bars outside innovators from entering the market and helping to meet consumer needs. By limiting the provision of legal services, this regulatory structure effectively denies access to many consumers, both individuals and businesses. 
Eliminating these obstacles is necessary for change, but simply revising rules written for a different era is not enough. We must re-envision how legal services are delivered. We live in a time of unprecedented technological disruption and we must shift our thinking to catch up to the present. Every incentive exists for the creation of new pathways to legal services—demand is enormous, creativity is abundant, and the tools are more sophisticated than ever before—but we must first unlock legal regulation to make it possible. 
A new framework is needed to regulate entities providing legal services if we are to expand access, better protect consumers, and respond nimbly to rapid social and technological changes. Through Unlocking Legal Regulation, IAALS will work with others seeking to open doors for lawyers and other service providers to use innovative ways to help more people access our legal system.