E-Discovery Sanctions & Spoliation: What a Judge Needs to Know—A Webcast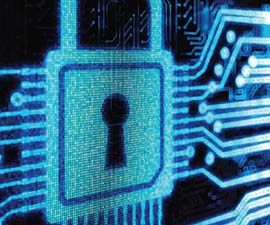 Discovery in litigation can be complicated and expensive, and electronic discovery is no exception. The preservation and production of electronically stored information presents ample opportunities for complication and expense, particularly when issues arise regarding non-production or spoliation of evidence. To provide education for judges tackling these issues, IAALS and the National Judicial College will co-host E-Discovery Sanctions & Spoliation: What a Judge Needs to Know, a 75-minute webcast on February 18, 2015, at 12 p.m. PST | 1 p.m. MST | 2 p.m. CST | 3 p.m. EST.
The session is available at no cost for state court judges and will provide a fundamental-level discussion of the rules and case law undergirding e-discovery, discovery sanctions, and spoliation. After this session judges should be able to:
Locate civil rules regulating e-discovery obligations and sanctions
Access legal precedent from other jurisdictions regarding e-discovery obligations, sanctions, and spoliation
Rule on motions regarding e-discovery, sanctions, and spoliation
The webcast faculty will include Justice Daniel J. Crothers (North Dakota Supreme Court), Maura R. Grossman, Esq. (Of Counsel at Wachtell, Lipton, Rosen & Katz), and Judge Thomas A. Zonay (District Court, Vermont), with an introduction by IAALS Executive Director Rebecca Love Kourlis.
This is the second in a series of webcasts on e-discovery for state court judges that IAALS and the NJC have cosponsored. In June 2014, IAALS and the NJC co-hosted Fundamentals of E-Discovery for State Court Judges, a free webcast featuring the above faculty that reached more than 80 judges from over 30 states. The webcast focused on providing state court judges with core training on the topic of ESI. Topics included an explanation of terminology, a discussion of the various stages of electronic discovery, and practical guidance for judges facing ESI issues in their courtrooms, including issues of admissibility and spoliation. The webcast remains available for judges to view on the NJC's website, and we encourage judges to take advantage of this free and easily accessible education.