ETL Fellow John Lande Discusses the Future of Legal Education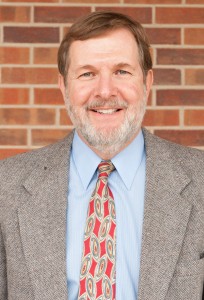 As the legal profession and technology (and society at large) continue to evolve, many legal educators are working on creative ways to adapt their teaching methods and ensure that today's students have the skills they need to meet the challenges of tomorrow.
In a recent article, "Where the 'Puck' is Going–and What Faculty Should Do to Help Students Get There,"Educating Tomorrow's Lawyers Fellow John Lande breaks down the results of a creative session held at the American Bar Association's Section on Dispute Resolution Conference earlier this year. The session (and article) borrows its message from hockey great Wayne Gretzky, who said he always tried to skate "where the puck is going to be, not where it has been."
For Lande and his panel of legal educators, the "puck" represents the legal and dispute resolution fields, and his program addressed where legal education is today and how educators can best prepare their students to "skate" where it's going to be in the future.
"Even though the future is hard to predict, change is likely," Lande said. "As a result, we suggest that anticipating change should be more central to how and what we teach."
Mark Staines is a second-year law student at the University of Denver Sturm College of Law and contributes to IAALS Online. Please direct inquiries about this post to iaals@du.edu.