ETL Fellow JoNel Newman Receives Emerging Clinician Award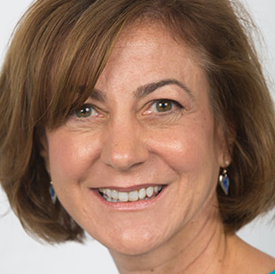 Congratulations to Professor JoNel Newman, University of Miami School of Law, on her selection for the AALS Section on Clinical Legal Education's M. Shanara Gilbert Award.
The award honors an "emerging clinician" with ten or fewer years of experience who has 1) a commitment to teaching and achieving social justice, particularly in the areas of race and the criminal justice system, 2) a passion for providing legal services and access to justice to individuals and groups most in need, 3) service to the cause of clinical legal education or to the AALS Section on Clinical Legal Education, and 4) an interest in international clinical legal education.
Professor Newman has been a longtime friend of Educating Tomorrow's Lawyers. She is an ETL fellow and we featured her Health Rights Clinic Medical Legal Partnership course as a model for innovative teaching to prepare students for the practice of law. Professor Newman was also a presenter at the 3rd Annual Educating Tomorrow's Lawyers Conference: Accelerating Competency: Assessment in Legal Education in October 2014. The University of Miami School of Law is also an ETL Consortium school.
Professor Newman was presented the award at a luncheon on Tuesday, May 5, at the Conference on Clinical Legal Education in Rancho Mirage, California.
Hunter Metcalf is a second-year law student at the University of Colorado Law School and contributes to IAALS Online. Please direct inquiries about this post to iaals@du.edu.