First Time for Service via Facebook in US Family Court
October 30, 2014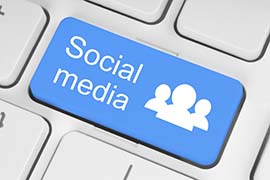 A family court in New York City recently allowed a father to serve his ex-wife with notice of a child support action via Facebook. The father first attempted to find and contact the mother through all of the traditional means, to no avail. But after seeing she was active on social media, he asked the judge to allow for service over Facebook.
Staten Island Support Magistrate Gregory Gliedman allowed the nontraditional service and noted that it was most likely the first of its kind in the country—when both parties are in the United States. Other countries have been faster to allow for service over social media. For example, in 2008, Australia allowed a default judgment to be served via Facebook. Some other courts in the United States, Utah for example, suggest that social media may be used as an alternative form of service when all else fails.
Riley Combelic is a third-year law student at the University of Denver Sturm College of Law and contributes to IAALS Online. Please direct inquiries about this post to iaals@du.edu.