Fundamentals of E-Discovery for State Court Judges—A Webcast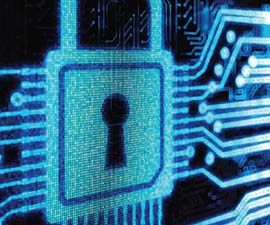 Much of the evidence presented in American courtrooms today is never printed or available in a paper format. Evidence is electronically stored on computers, tablets, cell phones, and other electronic devices. In 2006, the Federal Rules of Civil Procedure were amended to include electronically stored information (ESI) as a separate category of discoverable materials and to address some of the challenges related to electronic discovery. Many states have changed, or are in the process of changing, their rules of civil procedure to accommodate e-discovery.
For all of these reasons, it is critical for state court judges to understand the many facets of the discovery of ESI—from preservation to production to eventual use at trial. In the fall of 2013, IAALS and the National Judicial College co-hosted a Summit of state court judges from around the country that provided both a core of basic training for judges on e-discovery and in-depth and interactive discussion on the more complex issues facing judges in state courts. Judges from over thirty states around the country participated.
In an effort to continue this education, and to reach an even greater audience, IAALS and the NJC are pleased to present Fundamentals of E-Discovery for State Court Judges, a webcast available for state court judges at no cost. This webcast will enable judges to:
Adjudicate disputes involving ESI, including the identification, preservation, search, review, production, and admission of ESI;
Apply ESI terminology such as metadata and native format correctly; and
Use resources developed by IAALS to assist state court judges in effectively handling e-discovery.
The 90-minute webcast is scheduled for June 11, 2014 at 12:00 p.m. Pacific Time. The webcast faculty includes Justice Daniel J. Crothers (North Dakota Supreme Court), Maura R. Grossman, Esq. (Of Counsel at Wachtell, Lipton, Rosen & Katz), and Judge Thomas A. Zonay (District Court, Vermont), with an introduction by IAALS Executive Director Rebecca Love Kourlis.
We encourage state court judges from around the country to take advantage of this opportunity. Click here for registration information.