Gates Frontiers Fund a Partner in Our Success at IAALS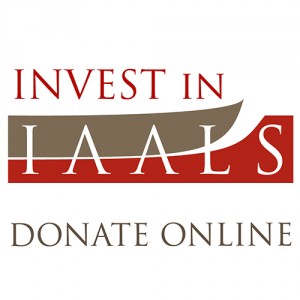 IAALS is extremely grateful for the unwavering generosity of the Gates Frontiers Fund. Entirely supported by gifts and grants, IAALS values support at every level. From time to time, we will pause to celebrate our donors, and today we begin by expressing our gratitude to Gates. The Fund's founder, Charles Gates, and current trustees understand our mission, our remarkable accomplishments to date, and the continuing promise of IAALS. They have been with us from the beginning—investing in our practical, comprehensive, non-partisan process and partnering with us at every step. While their financial support is significant, their belief in us is truly priceless.
Thank you to all of our donors—we cannot go about this tremendously important work without you.
If you have questions about supporting IAALS, please contact me at Barbara.Blackwell@du.edu.