Holding Jury Trials in the Pandemic Like Building an Airplane While You're Flying It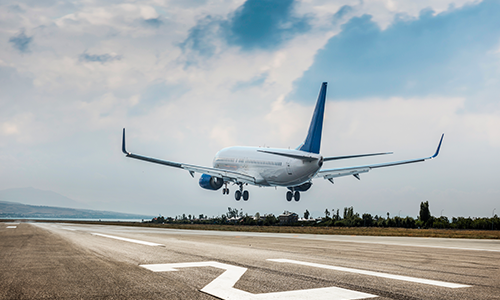 Courts around the country are rethinking their approaches to everything in this chaotic and uncertain time, including how to move forward with trials—both civil and criminal. Texas, one of the largest jurisdictions in the nation, has recently completed an extensive review of their court operations and have proposed new recommendations for resuming jury trials. "A hallmark of our justice system is the right to a jury trial," said Texas Supreme Court Chief Justice Nathan L. Hecht. "The pandemic has challenged our ability to safely deliver on that promise, but through the efforts of many Texas judges, clerks, court staff, and attorneys over the past few months, today we have a roadmap to resuming those jury trials, even if that roadmap will be restricted to ensure the health and safety of the public."
Chief Justice Hecht is also co-chairing the national Pandemic Rapid Response Team, a group of chief justices and state court administrators established in March to provide courts with critical guidance on how to quickly adapt and continue to keep access to justice available to those who need it. This collaboration has produced numerous resources, including guidance, webinars, and a public poll specific to jury trials.
Texas courts have been leaders in breaking new ground with virtual trials since the pandemic began. In May, Texas held the first ever virtual civil jury trial in the United States—a one-day summary trial over a disputed insurance claim. And in August, a Texas justice of the peace held the country's first virtual criminal jury trial. Courts in California and Florida have also used Zoom for civil jury trials, and other states will follow suit over the next few months.
Judges around the country are also reinventing what an in-person jury trial looks like, with the twin goals of ensuring a fair forum for resolving cases and ensuring the safety of all involved. Once again, Texas judges have been among the leaders; Chief Judge Barbara M.G. Lynn of the Northern District of Texas oversaw one of the first federal in-person criminal juries. "One of the most heartening aspects of the experience was that all of these people showed up, willing to do their duty as jurors," Lynn said. "I had a nagging thought at the back of my mind, 'Would people actually appear under these circumstances?' They did, and they did so enthusiastically. They were willing to do their duty as citizens."
Judge Karen K. Caldwell of the District of Eastern Kentucky has shared that taking these innovative leaps can seem a lot like "building an airplane while you're flying it":
"Every day we evaluated and reevaluated our processes, and made adjustments throughout the trial. Every judge has to do it differently, depending on how busy it is in the courthouse, how bad the virus is in the community, and whether there are any active cases in the courthouse. There are so many variables, you could never come up with a plan that fits for everyone. But we trial judges are very adept at having to adapt and modify a plan on short notice. This is just another one of those situations, although on steroids."
While courts in some locations are moving forward with modified in-person jury trials, in other places jury trials are still on hold. Many courts that are located in "hot spots" have continued to delay jury trials given concerns of safety. The National Center for State Courts is tracking statewide jury trial restrictions; federal court orders and updates can be found on the United States Courts website.
Regardless of these steps forward for state and federal trials (both in-person and virtual), it is clear that the numbers of trials taking place currently are significantly lower than recent historic levels. Despite the progress made by some courts over the last few months, the pandemic outlook suggests that these numbers will continue to be lower than average, resulting in an ever-growing backlog of trials. This is particularly true for civil cases, which will take a backseat to criminal trials. We don't have a good understanding of the numbers of cases that are shifting to bench trials, those that are settling, or those that are shifting to alternate dispute resolution mechanisms as a result of the pandemic, but it is very likely those numbers have increased. Judge Nan Nolan, Jonathan Redgrave, and Chris King have highlighted special masters as one way to address the litigation backlog arising from the pandemic.
What we do know is that working harder will not get us out of this challenge—we will have to work smarter and think outside the box, even if we are doing so mid-flight.