IAALS Advances Justice with Marcus Reinkensmeyer
June 27, 2019
IAALS simply would not be what it is without the support of our staff, partners, and friends. They are essential to our efforts and hail from a wide range of backgrounds, viewpoints, and sectors. Every month, IAALS shines the spotlight on one such person and takes you behind the scenes for a lighthearted glimpse into those upon whose guidance and support we rely. Together we are advancing justice.
Marcus W. Reinkensmeyer, Director of Court Services, Administrative Office of the Courts, Arizona Supreme Court;
Board of Advisors, IAALS
The author Robert Louis Stevenson lived the latter part of his life in Samoa. He became a beloved and important member of that community, and the Samoans constructed a road to his home which they called "The Road of the Loving Heart," because that is how they saw Stevenson's life.
There are not many people who walk through life leaving a road behind them characterized by a loving heart. Marcus is one of those people. What he brought to IAALS was support, enthusiasm, availability (always), respectfulness, and a gentle mien. What I know is that he brings the same qualities to every project and to every circumstance. A call with Marcus, a note from him, a personal response to an email blast, always leave behind a warm feeling of connection and commitment. No matter how busy he is, or how many demands he is juggling, he always manages to focus on the matter at hand and add value through his knowledge and insights. There are too few Marcuses in this world—and I, for one, strive to be more like him. IAALS was graced by his participation on our Board of Advisors and we are grateful.
Earlier this month we caught up with Marcus to bring you the most recent edition of Partner Profile. Marcus has served on the Board of IAALS since 2015 and will step down July 1, 2019.
How did you initially get involved at IAALS? I first met Becky after hearing her speak at a National Association for Court Management conference a number of years ago. Our Arizona courts were doing a lot to bring self-service centers online and IAALS was working in that space. Then, out of the blue, she called to ask if I could serve on the board. That was back in 2015. Arizona has and continues to do quite a bit of work with the Institute and we've had a great partnership. It's been an honor to serve on the IAALS board. 
What IAALS projects resonate with you the most? Court Compass and the projects that have grown out of that. Unbundled legal services, practical resources and toolkits. Civil justice reform and IAALS' work with the Conference of Chief Justices. What makes IAALS unique is its ability to bring people and national organizations together with different perspectives to work toward a common goal and practical solutions.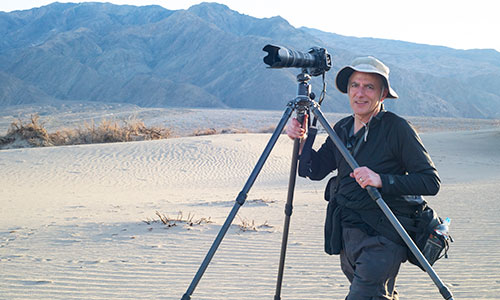 What is your idea of perfect happiness? Family, friends, and fellowship. Being in nature and outdoors, especially special places with expansive views. 
What traits do you most admire in others? Putting the needs of others ahead of their own, a deep sense of humanity, and empathy.
What living person or historical figure do you most admire? Bill Gates, for his ingenuity and innovations for a modern world, and for his generous sharing of wealth for education and other worthy causes.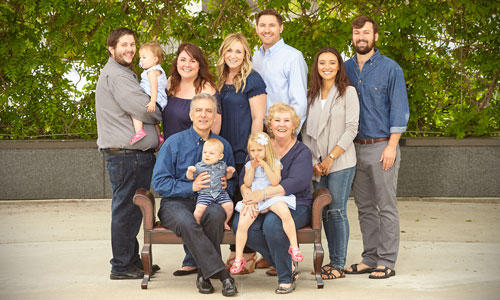 Tell us a little about your family? I'm happily married and have been for 41 years to my high school sweetheart, Anita. We have three grown children in the Phoenix area and now three grandchildren ages 2, 3, and 5. 
If you were stranded on a deserted island, what three things would you have and why? Family and friends. Musical instruments. Camera equipment/art supplies—I'm going to need to capture the beauty of the island.
What do you consider your greatest professional achievement? Serving as the Court Administrator for the Superior Court of Arizona in Maricopa County. Known for having one of the best benches in the country, the court has grown dramatically to meet the needs of our ever expanding population. We've built regional courts to serve outlying areas because in Maricopa County the challenge is serving the state's largest population covering massive ground—nearly 10,000 square miles. Additionally, I served on a team to design and build the county's downtown criminal tower, an anchor building for the downtown court complex. Our team carried out the court's vision and master plan to create something to serve all different stakeholder groups with the needs of the user coming first. It's been an honor to serve in this role and to now work at the Arizona Supreme Court's Administrative Office of the Courts.