IAALS Announces David Yellen to Step into Law Dean Position, Launches Strategic Assessment for Next Phase
May 12, 2022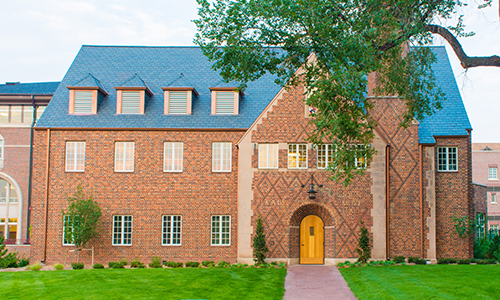 IAALS, the Institute for the Advancement of the American Legal System at the University of Denver, today announced that its CEO, David Yellen, has accepted the role of dean of the law school at the University of Miami.  
"I have deeply appreciated the opportunity DU gave me to lead IAALS," said Yellen. "IAALS' talented team does truly important work. I have decided, though, to return to legal education, which has been my home for most of my career. This was a very difficult decision but, in the end, the opportunity at Miami was too compelling to pass up." 
When Yellen departs later this month, Brittany Kauffman will serve as interim CEO of IAALS, where she has served as a director for nine years, leading many of IAALS' key programs and initiatives.
In light of dramatic changes within the American legal landscape in the past several years, IAALS has been discussing its role and scope. Due to this leadership transition, IAALS will now undertake a full strategic assessment over the summer on how best to address pressing issues in the legal system and legal profession. IAALS' founding executive director, Rebecca Love Kourlis, has agreed to chair that committee, with Kauffman as vice chair. According to University of Denver Provost Mary Clark, "IAALS will marshal a team to chart how to advance its leadership role and influence."
The strategic assessment team will be drawn from the Executive Committee of IAALS, Kauffman and the staff of IAALS, the leadership of the University of Denver and key supporters, advisers, and stakeholders to create a strategic direction to best position IAALS for the future.
"IAALS is a jewel for DU," said University of Denver Chancellor Jeremy Haefner. "We look forward to drawing upon the wisdom and experiences of the Executive Committee and other members of the IAALS community to craft a strong vision for IAALS as it enters the next phase of its important history at DU."