Back to IAALS Staff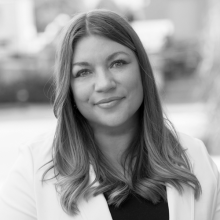 Associate Director of Marketing and Public Relations
Kelsey Montague is the Associate Director of Marketing and Public Relations at IAALS. She oversees visibility for the organization, specifically focusing on organizational marketing strategy, social media, earned media, digital marketing, and analytics. She joined IAALS in June 2019.
Before coming to IAALS, Montague was Communications Manager at Anchor Center for Blind Children, tasked with leading all marketing, communications, and visibility efforts at the organization. While at Anchor Center, Montague implemented their first-ever digital marketing and public relations strategy, resulting in the organization's highest-ever record of online giving, media coverage, event attendance, and social media following in its 32-year history. Previously, Montague was Head of Marketing and Communications for Asbury Provisions and Senior Marketing Manager for Bridge Education Group in Denver, and Marketing Director for Pond Lehocky Stern Giordano in Philadelphia.
Montague obtained her BA in Journalism, Public Relations, and Advertising from Temple University in Philadelphia, PA, graduating cum laude. She studied abroad in Australia at Bond University, and received a certificate in Digital Media for Print and Web from Moore College of Art and Design in Philadelphia, PA.