IAALS Talks Modernizing State Courts in Metropolitan Corporate Counsel
August 15, 2017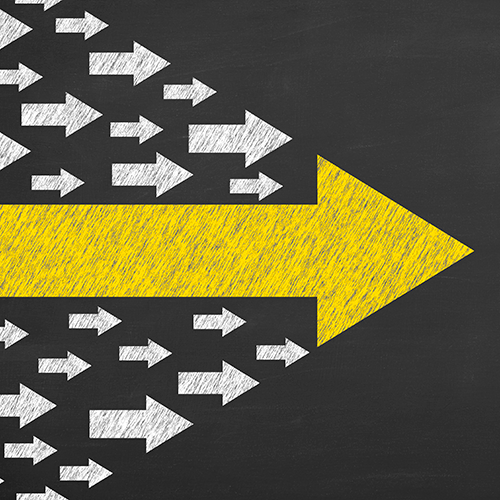 In a recent article for Metropolitan Corporate Counsel, IAALS Executive Director Rebecca Love Kourlis and Rule One Initiative Director Brittany Kauffman discuss how state court and bar leaders across the country are gearing up for major civil justice reforms using the recently released Roadmap for Implementation. The Conference of Chief Justices (CCJ) and the Conference of the State Court Administrators (COSCA) have 13 recommendations for improvements that the Roadmap guides toward implementation, in an effort to ensure that the legal system is serving those who need it.
The Roadmap's steps are flexible enough to apply to the wide array of state courts and case types. No two cases are the same, so the recommendations direct courts to use proportional processes and more effective case management to address those differences. The Roadmap provides leaders with seven steps to implement reform in their courts and to consider the structure and needs of their own courts while still engaging in a nationwide reform effort.
The Roadmap is just one tool in the three-year, $1 million project to help state courts implement the recommendations. CCJ, COCSA, IAALS, and the National Center for State Courts (NCSC) are co-hosting Civil Justice Reform Summits in different regions of the country to help individual state teams develop action plans, and the Western Region Summit was held in late May in Park City, Utah. The goals of the summits are to bring civil justice reform to every state court, not just those courts selected for pilot projects, and for every state to have participated in a summit in the next two years.
Several states have already made strides towards civil justice reform. In July 2015, Colorado amended its rules to decrease costs and delays and increase access to its courts. Shortly thereafter, Arizona developed its own recommendations, with focus on changes to case management and discovery procedures as well as putting a short-trial program in place. Texas is considering reforms similar to those in Arizona, and Idaho and Maine are expected to make big changes to their civil justice systems in the next year and half.
Truly effective civil justice reform will require input and work from many sectors, so we are glad to see publications like Metropolitan Corporate Counsel raise awareness of the activity. IAALS encourages you to review the state recommendations for yourself and then check in on your jurisdiction's progress.
Heather Buchanan is a second-year law student at the University of Colorado Law School and contributes to IAALS Online. Please direct inquiries about this post to iaals@du.edu.
Dive Deeper
This roadmap provides guidance and support for implementing the Conference of Chief Justices recommendations for improving the American civil justice system in a way that is thoughtful, responsive to the needs of court users, well-designed, and well-executed—so that the reforms have the greatest possibility of success.
Read More