Increasing Access to Family Justice through Technology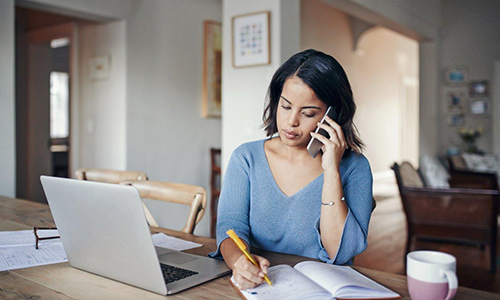 The family justice system was built on the assumption that litigants would be represented by lawyers, but that assumption no longer holds true. It is no secret among lawyers, court staff, and judges—if not the general population itself—that more and more people are representing themselves through their divorce process, instead of hiring an attorney. A recent landscape study of domestic relations cases in state courts by the National Center for State Courts, IAALS, and the National Council of Juvenile and Family Court Judges found that in 72 percent of cases the petitioner and/or respondent was self-represented; in uncontested cases that number jumps up to 86 percent. This shift in representation and the rapid rate of technological advances has motivated family law lawyers to modify their approach in serving clients.
The Legal Rebels section of the American Bar Association recently published an article on Billie Tarascio, a divorce attorney who is using technology to redesign her practice. In 2013, she created Access Legal, a cloud-based document automation software that helps litigants fill out and file forms on their own. Ms. Tarascio quickly realized that there was little demand for Access Legal because "consumers value [attorneys'] experience and advice" and "want connection and communication." Ms. Tarascio's second venture, Modern Law Practice, is designed to combine that desire for human connection with technology. Modern Law Practice is a "plug and play law firm model to help solo practitioners and small firms automate process and procedure and adopt technology."
Ms. Tarascio is a pioneer in creating innovative divorce law firms and part of a growing trend that leverages technology to assist those who would feel helpless going through the divorce process alone. In 2017, divorce attorney Erin Levine created Hello Divorce after she noticed a pattern of unrepresented or underrepresented women trying to navigate extremely complicated divorce proceedings. Hello Divorce is an online service that helps both men and women going through divorce in California manage the divorce process with step-by-step guidance (including a free personalized divorce plan, DIY videos, and instructional templates) and access to the firm's affordable lawyers. As their website states: "Answer your own questions. Do what you can yourself. Get help when you need it."
In addition to making the process less complicated and more affordable, technology is also being used to bridge the gap between legal and non-legal service providers—such as social service and medical providers. In 2016, Miguel Willis, then a second-year law student at Seattle University School of Law, founded the ATJ Tech Fellows pilot program. The program provided 10 law students, including himself, the opportunity to work on innovative projects using technology to improve access to justice. With the support of Stacey Marz and Alaska Courts' Family Law Self Help Center, Miguel traveled throughout Alaska to understand the legal needs of its various communities and collect data on both legal and social service providers. He helped uncover many referral connections between legal and non-legal service providers in Alaska, a vital resource for many parties due to the emotional and contentious nature of divorce.
Technology is an innovative tool that can be used to increase access to justice for those who normally would be priced out of traditional legal representation. In addition to the lawyers and technologists who are using this technology in this way, IAALS is currently conducting design sprint workshops where both court stakeholders and former self-represented divorcees help design new prototypes to simplify the divorce process, many of which include emerging technologies.