Law School Clinics Successfully Training Students and Serving Clients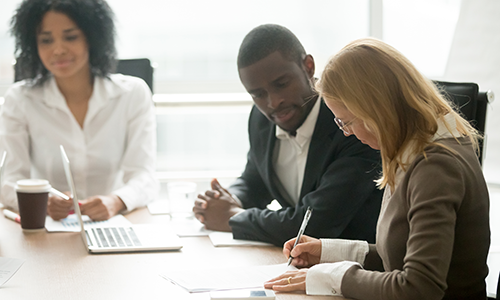 Law school clinics are often said to serve two goals. They are a place where law students can develop and practice their legal skills in a real setting, with the safety net of faculty supervision. They also aim to serve low and modest means clients whose legal needs might otherwise go unmet.
And, according to a recent study, clinics are achieving these goals.
In an article in Tulane Law Review, "Measuring Law School Clinics," several professors outlined their findings. The authors compared the skills used in clinics to those used by practicing attorneys, as well as the outcomes for the clients. To compare the students to attorneys, the authors compared three key procedural choices made in unemployment insurance cases: pre-hearing evidence disclosure, hearing appearances, and introduction of testimony and documents. The results showed that the students tended to use the key procedures as often as, or even more often than, attorneys did. Case outcomes were also similar.
Overall, the study's findings support the argument that law clinics are both preparing students to become better attorneys and also increasing access to justice.
Interestingly, IAALS' Foundations for Practice study suggests that lawyers know that clinics provide relevant experience. When asked about the hiring criteria that are helpful when hiring lawyers with the required characteristics, competencies, and legal skills, 77.3% of respondents indicated that "participation in law school clinic" was either helpful or very helpful.
Heather Buchanan is a third-year law student at the University of Colorado Law School and contributes to IAALS Online. Please direct inquiries about this post to iaals@du.edu.