Looking to IAALS' Next Chapter: Building on Strengths, Taking on New Challenges
June 17, 2021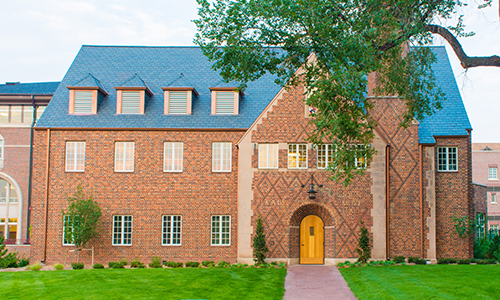 I am thrilled to have officially joined IAALS as CEO on June 1. Throughout my career—including serving a combined 14 years as law school dean at Hofstra University and Loyola University Chicago, as well as president of Marist College—I've had the tremendous privilege of championing values near to my heart: service and the rule of law. That's why stepping into the CEO position at IAALS, an organization committed to advancing justice for all people and inspiring confidence in our judiciary, is such an extraordinary opportunity, and one I'm incredibly grateful for.
IAALS' work is more important than ever. Efforts to reform and improve the civil justice system are underway with vigor around the country. Two recent seismic events, the COVID-19 pandemic and the renewed movement to address racial injustice, have shed additional light on the dramatic challenges and opportunities we face. IAALS' powerful, influential voice in efforts to improve the justice system will help get the results we so desperately need.
The visionaries who founded IAALS—Daniel Ritchie, John Moye, Charles C. Gates, and Rebecca Love Kourlis—and the exceptional, dedicated team that works here have contributed mightily to making our civil justice system more effective, fair, and accessible. The talents that IAALS brings to the table—innovation, inclusion, data-driven research, and deep partnerships—have served as essential building blocks for reform efforts around the country.
Over the coming months, we will be planning the next chapter in IAALS' development. I find myself in a fortunate position to come into an organization with such a solid foundation, such dedication to the mission, and so much respect around the nation. With 15 years of unparalleled success, IAALS is stronger than ever—and poised to recognize where we must make changes as an organization, including taking on new challenges and addressing issues that are most pertinent to today's demands.
I would like to thank IAALS' executive committee—Daniel Ritchie, Doug Scrivner, Sam Walker, and Diane Wallach—for giving me this unique opportunity. A special shout-out to Sam for his superb leadership as interim executive director this past year, with all of the unusual challenges that come with that role.
I look forward to contributing to the innovation and collaboration that are at the heart of IAALS' mission—and am delighted to work hand in hand with the outstanding IAALS team, as well as our partners and friends, to contribute to this work.