Making the Case for More Civil Justice Data
June 30, 2021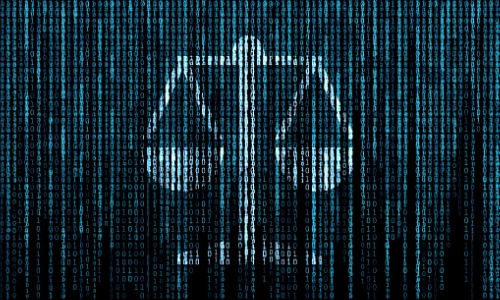 If the first step to fixing a problem is admitting there is one, the second step is understanding the scope of that problem—why it exists, how it persists, and who it's affecting. And, when it comes to civil justice problems, data must be at the core of that understanding.
The Georgetown Civil Justice Data Commons (CJDC) recently made the case for "Why We Need Civil Justice Data," laying out how those living in or near poverty also face a multitude of issues related to housing, finances, health, and overall well-being. Each of these areas can easily cross over into civil legal issues, and they often do: according to a study the Legal Services Corporation conducted in 2017, over 70 percent of low-income households experienced at least one civil legal problem in the preceding year. Even more troublingly, the LSC study revealed that 85 percent of the civil legal problems reported by low-income Americans receive inadequate or no legal help.
However, this is the current extent of our knowledge. We currently have very limited data regarding the race, ethnic origin, or gender of litigants; the extent of biases in the system (or where they're concentrated); or what events precipitate civil justice involvement—and the fallout that ensues.
"In this environment, the public, policymakers, and people involved in the civil justice system are asking important questions about the extent to which 'justice' is a reality in our civil courts," says CJDC.  "Should civil courts' primary function be to help landlords and debt collectors obtain judgments against tenants and creditors? Is the civil justice system protecting the rights of poor people against powerful private interests, or is it entrenching them further into poverty?"
We need data from courts, legal service providers, and administrative agencies to begin seriously addressing these critical questions, as well as closing our country's ever-growing access to justice gap. However, there are myriad issues surrounding civil justice data collection, including technical, regulatory, and institutional barriers. The CJDC is working to address them by developing systems for collecting, sharing, and making civil justice data accessible for research by:
Increasing the transparency and accountability of civil justice institutions
Safeguarding the privacy interests of individuals and communities
Functioning as a trusted intermediary among civil justice institutions
Advancing research about the civil justice system
This data, according to the CJDC, will be a boon to many justice system stakeholders, including courts, legal service providers, and researchers. Courts will be able to track trends in civil case dockets and better assess judicial and operational performance, and legal service providers will be able to track case outcomes by demography, court, representation status, and amount of service providers. And, researchers will have the data they need to conduct analyses in specific jurisdictions or compare outcomes across jurisdictions, and subsequently use those findings to improve litigants' outcomes through evidence-based policy solutions.
IAALS is also on the frontlines of the civil justice data collection through our US Justice Needs project and survey. Last fall, IAALS and HiiL surveyed 10,058 individuals about the justice problems they have faced in the past four years and their experiences resolving them. The project represents the first-ever study to assess the justice needs of Americans across all income levels and regions of the country. The results, which will be published this summer, also shed light on how minoritized populations experience our justice system and how COVID-19 has created a wave of new justice issues.
And the call for more robust, streamlined civil justice data collection continues to grow. In February, the American Academy of Arts & Sciences released "Measuring Civil Justice for All," a white paper that provides a blueprint for a data collection along with recommendations on how to measure the fairness and effectiveness of civil justice. And, the CJDC has worked with other organizations, including New America, the Eviction Lab, and the Legal Design Lab at Stanford Law School, to produce recommendations for creating national and local eviction data systems specifically, with an emphasis on standardization and centralization.
The need for civil justice data collection has never been greater. As we emerge from the crises of the last fifteen months, millions of Americans are dealing with fallout from unemployment, missed rent payments, hospital bills, and other issues. Yet without data on how our systems administer justice or how dealing with the legal system affects people's lives, we're not equipped with the knowledge we need to tackle this fallout head-on. However, with data collection efforts like these, we can finally move toward understanding all the facets of the access to civil justice problem—and take informed steps to fix it.
Dive Deeper
People of all socioeconomic backgrounds face problems every day with unclear paths to resolution, and 120 million legal problems do not reach a fair resolution every year. With the launch of our findings, we have not only uncovered the justice needs of our diverse populations nationwide—we are paving the way for meaningful progress to close the justice gaps in our society.
Read More