Minnesota's Legal Paraprofessional Pilot Project Shows Early Successes
March 17, 2022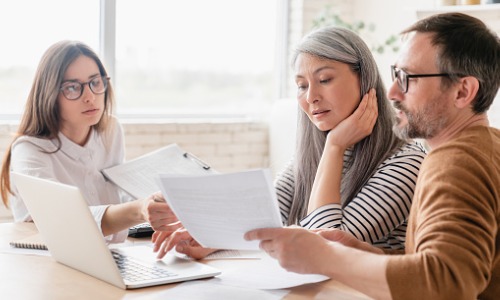 In March 2021, Minnesota joined Washington, Utah, and Arizona by implementing a legal paraprofessional program in an effort to provide effective access to justice for a broader range of low- and modest-income individuals. Following in Utah's and Arizona's footsteps, Minnesota is extending the scope of work legal paraprofessionals can provide beyond just family law to include landlord-tenant issues as well. Minnesota is also allowing legal paraprofessionals to represent clients in court, with the caveat that they are supervised by a lawyer. 
In preparation for implementation, the Standing Committee for Legal Paraprofessional Pilot Project created an evaluation subcommittee to lay out the framework for measuring the program's effectiveness. The subcommittee identified both qualitative and quantitative data to collect, including surveys of the paraprofessionals, their supervising attorneys, and judicial officers. In December 2021, the standing committee provided its interim report to the Minnesota Supreme Court, detailing the results from the data collected. The following are highlights from that report.
13 Paraprofessionals, 0 Complaints
When the interim report was released, there were a total of 13 legal paraprofessionals approved by the standing committee. They work in a variety of environments, including legal aid offices, private law firms, and as freelance paralegals across the state. And within the first six months of the pilot program, there have been zero complaints filed against them. 
Feedback from Legal Paraprofessionals
Nine of the 13 paraprofessionals responded to the survey, and all reported that they were very satisfied with the program. They have worked on a total of 17 cases in both family law and landlord-tenant issues, with the majority being in family law. The paraprofessionals noted that half of their clients would have gone unrepresented if not for their help. Just over half of them charged their client for their services. In regard to education and scope of work, the paraprofessionals expressed a desire for more training on effective courtroom representation and practices, but also wished that the scope of their work could expand to include domestic and child abuse cases. 
Feedback from Supervising Attorneys
Eight supervising attorneys responded to the survey and their responses were highly favorable toward the paraprofessionals they supervised. The indicated that the paraprofessionals were "careful, serious, and excellent." They had no complaints about the work the paraprofessionals performed both in and outside of court, and they recommended that the paraprofessionals be allowed to work on cases involving claims of domestic and child abuse. One suggestion they provided for improvement to the pilot project was more clarity around their supervisory responsibilities. 
Feedback from Judicial Officers
A group of 11 judicial officers who had cases being handled by legal paraprofessionals also responded to the survey. Of these 11, only one expressed disagreement with the goals of the pilot project, but that was due to a preference of supporting new attorneys to handle these cases rather than a negative experience with a legal paraprofessional. There was consensus amongst the judicial officers that the legal paraprofessionals displayed appropriate decorum in the courtroom and knew the applicable court rules. 
Additional Recommendations
Based on the results of the survey, the standing committee provided the Minnesota Supreme Court with six recommendations on how to amend the pilot project. The majority of the recommendations revolve around easing restrictions for the legal paraprofessionals, such as removing the prohibition on working domestic and child abuse cases, and allowing them to prepare and file a limited set of documents. The last of the six recommendations is for the pilot project to be extended an additional year, to end in March 2024. 
Minnesota's legal paraprofessional pilot project is still in its early stages of implementation, but after just six months there are multiple signs that legal paraprofessionals bring positive change to the profession. While numbers are small, half of the legal paraprofessionals' clients would have had to represent themselves if not for the paraprofessionals. And in terms of potential harm to clients, there is no sign for concern; there have been no complaints thus far. Supervising attorneys are not only satisfied with their work—they want the paraprofessionals' scope expanded. And, judicial officers felt the paraprofessionals knew the rules in court. 
In an effort to standardize legal paraprofessional programs and increase their presence from four states to all 50, IAALS has created Allied Legal Professionals, a project which will focus on researching and analyzing existing and proposed paraprofessional programs throughout the United States and abroad. Through this effort, our team will work with experts and partners across the country to develop a national model based on best practices. This knowledge and framework will equip and encourage more states to implement paraprofessional programs, as well as drive the national conversation on potential standardization across states—empowering paraprofessionals to take their skills across borders and, ultimately, expand access to justice.