Multi-Stage ADR Simulation Resources Collected and Shared by ETL Fellow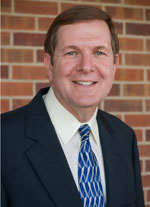 Professor and ETL Fellow John Lande of the University of Missouri School of Law has helped bring together a new collection of resources for law school professors who teach Alternative Dispute Resolution or who use ADR simulations in their classes. The website is intended to be a place where professors can learn about multi-stage simulations while sharing their own ideas and experiences using them.
These types of simulations help students get into their roles and enable them to deal with more complex situations, focus on specific stages in a process, see the connections between various stages, and generally have a more realistic experience. Professor Lande reports that the quality of the interactions and student learning in his multi-stage simulations seemed to be exponentially higher than in the single-stage simulations.
His successes led him to create this resource collection as a way to share his experience and encourage others to share their multi-stage simulation teaching techniques.
Riley Combelic is a third-year law student at the University of Denver Sturm College of Law and contributes to IAALS Online. Please direct inquiries about this post to iaals@du.edu.